Epic Formula to Inspire Your Development Team to Collaborate Well
Effective collaboration makes your team and the absence of which breaks your team! If this sounds sane, everything else written here will also.
If you run an IT company, the first thing you will be wanting is a highly productive team of developers who collaborate well. Even clients come next, as the former is essential to retain the latter.
Paul J. Meyer, the pioneer of the self-improvement industry, has aptly stated, "Productivity is never an accident. It is always the result of a commitment to excellence, intelligent planning, and focused effort."
It's a no-brainer that commitment to excellence, intelligent planning, and focused efforts cannot be achieved in silos. Instilling an intense collaborative attitude in your team is the best way to achieve it; because productivity is never an accident.
Try These Strategies to Enhance Team Collaboration
Here are some proven tips to make your squad highly committed and efficient. All these are tried and tested and came out successful in our organization.
1. Encourage Active Thinking
An environment of active thinking is imminent to produce solution-focussed software. Developers should have the willingness to understand the exact requirements of clients. The organization should encourage developers to let their imaginations flow. Being mere executors of clients' idea will not make your team a desirable one. They should be proactive in giving suggestions, improvements and new alternate ideas that fulfil the fixed goals. Adopting a progressive and open culture is imperative to facilitate active thinking.
2. Promote the Spirit of Self-Organization
Only progressive organizations with open-mindedness can think about adopting self-organization. It's no longer a fancy word in the software development entities worldwide. Most of the agile IT companies are treading this path. Self-organization helps you to have a team that waits for no external instructions to implement their tasks, pick up tasks as per priority (as he/she is fully aware of the precise needs of the client), does productive iterations and continuous adaptations, etc. It gives them a greater sense of purpose and self-actualization motivating them to stay highly productive.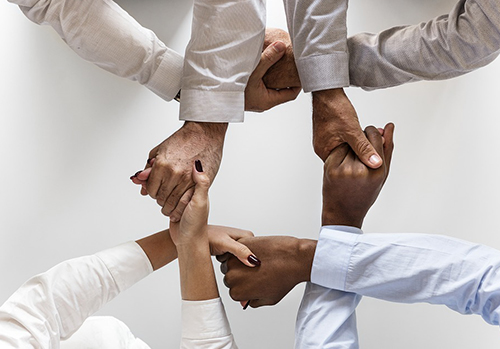 3. Fun at Work Goes a Long Way
If you feel that your team should always churn out codes, your thinking is highly obsolete. Allowing your developers to work in a setting where work and fun co-exist makes them deliver the best output. You need to nourish their excitement towards work through various fun avenues. If you are not able to implement fun activities as such, try to inspire simple chit-chats, non-work conversations and interactions among the team members. Let your team members joke around when they feel like. Be assured that these things will not affect the software development activity a bit!
Conclusion
At Bridge Global, we have an amazingly hybrid mix of remote and onsite engineers. Our supercharged team of agile and self-organized developers smartly meet client expectations. If you don't want to screw up your clients' happiness with a dull team, try out these tips and see the magic of productivity!