Do Not Miss These CES 2020 Releases!
The latest CES (Consumer Electronics Show) (from 7 Jan 2020 to 10 Jan 2020) in Vegas displayed futuristic enterprise technologies, concepts, and products. Tech makers and innovators at CES 2020 enthralled the audience with promising gadgets and gizmos that are meant to make our lives better.
This international forum is sometimes viewed in a skeptical angle as most of the products may not ship in the next 5 to 10 years. But behind all the hype and charm, the platform gives some absolute glimpses into the tech trends to watch. Let's have a look at some of the highlights.
1. Bigger leap towards the 5G future
5G has definitely loomed large at the massive annual convention this year as well. Carriers and mobile operators, Verizon, Sprint, AT&T, Nokia, and Ericsson, were present at the show. They emphasized the need for exposing businesses and customers to faster data speeds that are coupled with greater reliability and efficiency in terms of exponentially faster download and upload speeds and reduced latency.
The year 2020 will witness a greater roll-out of 5G mobile phones and laptops. TCL displayed a working prototype of a foldable phone (10 Pro) with 5G support. CoolPad Legacy 5G was another attraction. Verizon has revealed its plan to launch 20 5G phones in 2020. AT&T is aiming at nationwide coverage. Samsung is expected to launch a family of 5G Galaxy devices, while Apple is also planning for a 5G iPhone.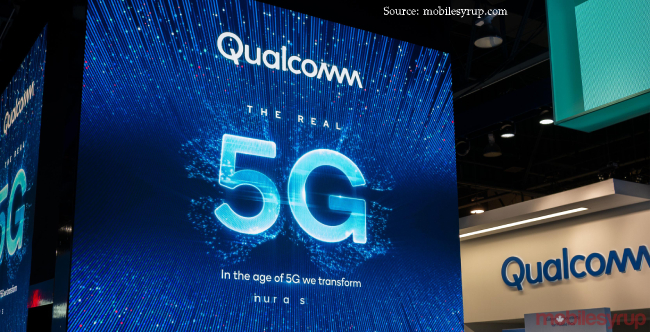 Lenovo and mobile processor maker Qualcomm announced the Yoga 5G, the world's first 5G PC laptop, at CES 2020. Other 5G PC debuts were Lenovo's Flex 5G, HP's Elite Dragonfly G2, Lenovo's ThinkPad X1 Fold, and Dell's Latitude 9510.
Apart from these, the 5G update at CES 2020 was more about the consumer and infrastructure hardware.
Steve Koenig is VP, Research at the Consumer Technology Association (CTA), told during an opening presentation at CES 2020 that 5G would be led by enterprise applications.
2. Foldable gadgets become real
CES 2020 flaunted a range of flexible foldable devices. Lenovo ThinkPad X1 Fold is a 13.3-inch tablet that can be folded into a fully functional PC with a folding OLED display. It uses clever mode-switching software to suit multiple use cases in new environments.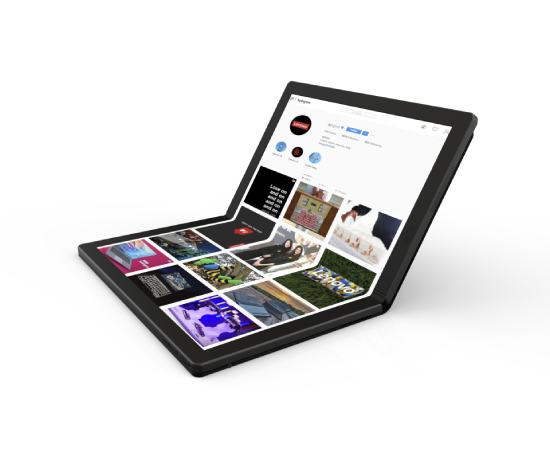 Dell has brought about the foldable experience in laptops through its prototype Ori. Intel's Horseshoe Bend prototype has captured the imagination of many as the biggest foldable tablet so far.
Samsung Galaxy Fold, Motorola Razr, Huawei Mate X, TCL's foldable phones, etc. were the major foldable phones that seized the attention of visitors.
Consumer electronics company Royole, the maker of the first foldable phone, unveiled Mirage Smart Speaker with a wraparound OLED touch display screen. The Amazon Alexa-enabled speaker features a graceful floating design to fit into beautiful interiors.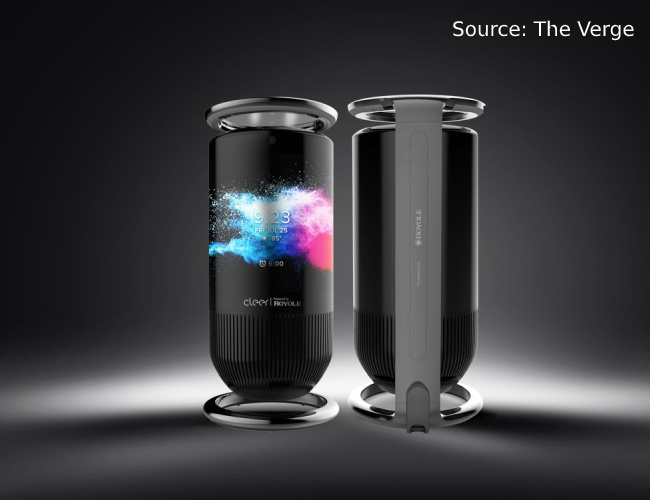 3. Health tech all around
A health tech revolution led by digital devices studded with advanced sensors was in full swing at the CES 2020. Here are some highlights:
• Medirom's Mother – The Japanese health tech company, will roll out a MOTHER, health monitoring smartband that never requires charging, which is a first of its kind. The device will effectively measure calorie consumption, activity and sleep.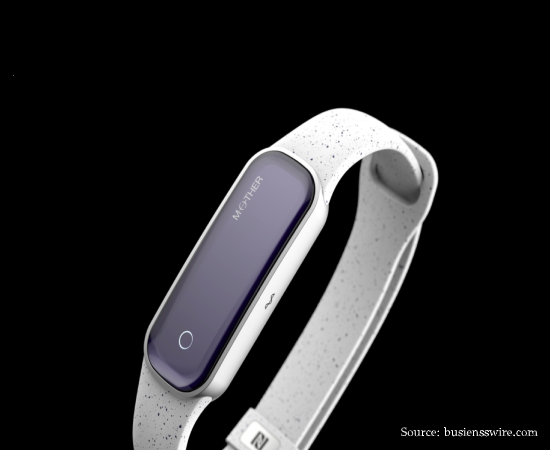 • Neofect Smart Balance for the disabled. Smart Balance is a lower-limb rehabilitation device that uses games to make rehabilitation more interactive and fun developed by Neofect, the US-based developer of innovative smart rehabilitation solutions. Different games and smart moves can help patients to recover from stroke, hurtful brain injuries, spinal cord injuries, etc.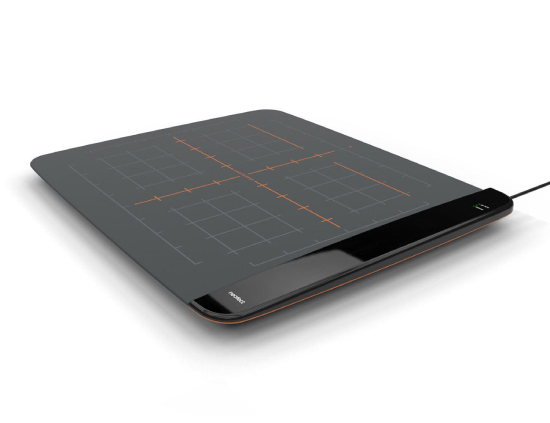 • Kohler's Numi 2.0 intelligent toilet – Recognized among CES® 2020 Innovation Awards Honorees in the smart home category, Numi 2.0 Intelligent Toilet features heated seats, built-in speakers, a warm air dryer, ambient lighting, warm water personal cleansing etc. The connected bathroom gadget is Amazon Alexa supported.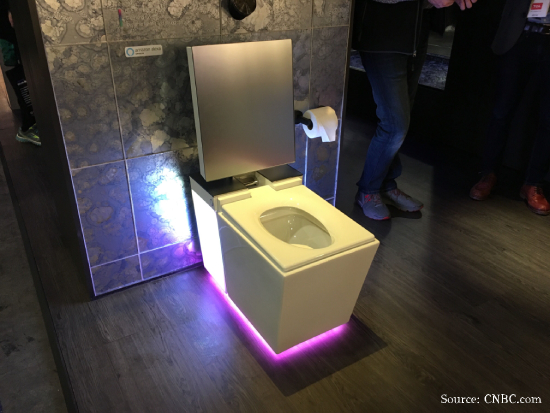 • Deep Sleep Headband by Philips – Philips unveiled an innovative wearable sleep headband and mobile app to tackle the insomnia problem that millions are suffering with. The Deep Sleep Headband is the latest in their SmartSleep products range. The sensors in the band monitor brain activity and analyses different stages of sleep. When you are in the non-REM (rapid-eye movement) stage, it plays quiet tones to improve the quality of sleep. In the morning, you can analyze your sleep metrics by checking the SleepMapper App.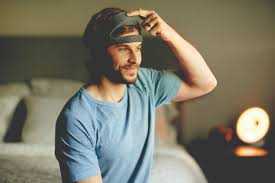 CES 2020 was flooded with health tech products that can scan, measure and analyze your body vitals and recommend the right solutions.
4. Electrified future for mobility
Predicted to be an electric decade for vehicles, the CES 2020 presented a great roll out of innovative concepts and real cars.
• Sony's Vision-S concept electric car – The driver-less electric car concept was a surprise reveal at the show. With widescreen displays and 360 audio and a total of 33 sensors embedded into the car, it is an epitome of safety, entertainment, and adaptability. The car is said to the first prototype to result from its Vision-S initiative.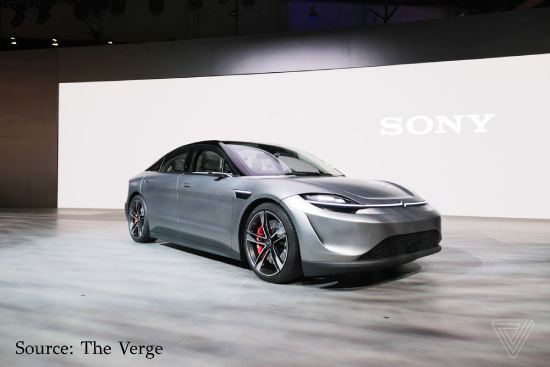 • Mercedes Vision AVTR concept car – Developed by closely collaborating with the AVATAR team, the car "embodies a particularly agile implementation of the vision of a dynamic luxury saloon". All-wheel drive with torque vectoring enables each wheel to be driven separately. It can move sideways like a crab giving the car a reptile-like appearance. Another highlight is its batteries which are made using graphene-based organic cell chemistry.
• Bell Nexus 4EX air taxi – The US-based helicopter manufacturer Bell has revealed Nexus 4EX flying taxi at CES 2020. The hybrid-electric aircraft is claimed to "turn a 45-minute drive into a 10-minute flight".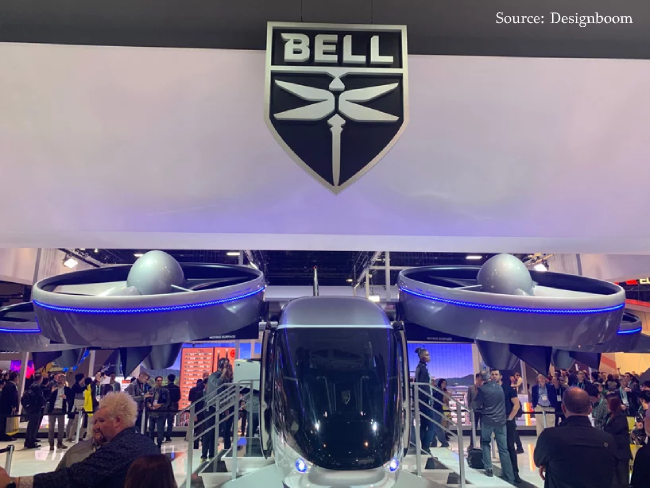 • Toyota LQ – It is a concept car that is designed to deliver a personalized experience. Equipped with "Yui," a potent AI-powered interactive agent, the car meets each driver's unique mobility needs to create a robust connection between car and driver.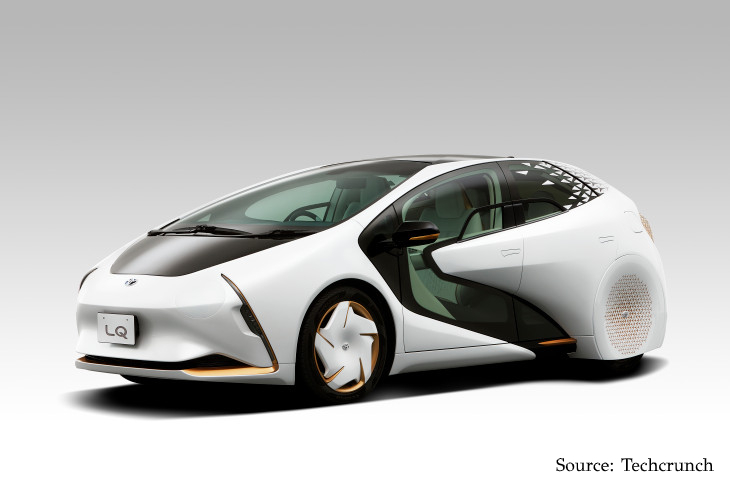 5. Some random attractions
• Artificial Human from Samsung
Samsung has unveiled a humanoid AI chatbot named Neon. Developed by Samsung subsidiary STAR Labs, these bots can be coined as 'digital people' or 'artificial humans'. These computationally created virtual humans look and behave like a real human. They have the capability to show emotions and intelligence and can speak a range of languages from Spanish to Hindi, from Japanese to English. The company currently has no business model on this product.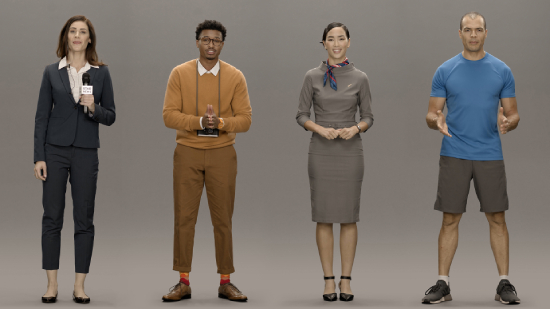 • Impossible Pork
You want to do no harm to animals but can't sacrifice the juicy taste of bacon? Here's an amazing solution unveiled by Impossible Foods, whose mission is making meat from plants. The company shook the imagination of food lovers during last year's CES as well with Impossible Burger. The plant-based meat tastes as delicious as the real meat, as quoted by those who've really tasted it.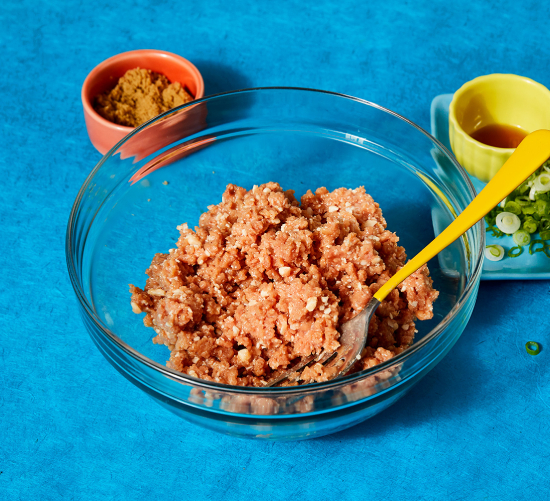 • Tombot Jennie
It's a proven fact that pets give emotional support to their owners. The world's most realistic animal robot was unveiled by Kickstarter, an enormous global community built around creativity and creative projects. The life-like robotic dog is a combo of supreme robotics technology and splendid artistic creativity.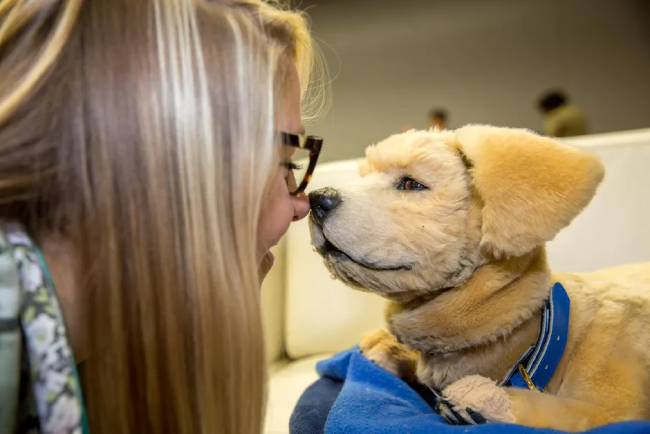 Wrapping Up
CES 2020 was sprinkled with innovative products and concepts, smart AI, ML, IoT-based devices, autonomous vehicles. With more than 4,400 exhibitors, 20,000 new products shouting for the attention of 170,000 attendees, it was indeed a window to the future!