The Role of Digital Transformation Consulting in Shaping Business Strategy
Digital transformation and digital transformation consulting aren't new concepts. The late 20th century saw the start of societal digitization that rapidly accelerated during the early 21st century. This development created a need for industries to transform digitally.
Still, many businesses need help with digitizing existing functions and processes. Harvard Business Review mentioned that around 87.5% of these organizations don't meet their original transformation objectives.
If you are one of these businesses, consider seeking help from a digital transformation consultant.
How can digital transformation consulting impact your business decision-making? Why is consulting essential to your organizational strategy? How can digital transformation consulting help shape your business?
This article explains why digital transformation consulting is vital for businesses. It discusses how digital transformation consulting can help shape your business strategy and decision-making.
Businesses that undergo digital transformation can improve their efficiency, increase customer engagement, and improve sustainability, eventually leading to higher sales.
Digital transformation can take the form of better and more secure technology, like the Cisco Meraki MR36 wireless access point designed for next-generation deployments in offices, shops, hospitals, schools, and hotels.
By learning how such technologies can benefit their business, decision-makers can better understand the importance of digital transformation.
Read on to learn further how digital transformation consulting can improve your business strategy.
Read to know what is an intelligent digital transformation.
Why Digital Transformation Consulting Is Important for Your Business
Many businesses need help to achieve their digital transformation goals. Organizations that planned for such changes may have yet to start applying digital technologies or are struggling to make the transformation work at scale.
Some businesses may still be establishing a culture promoting change and continuous learning through collaborations and investigations. Meanwhile, others may have planned for such transformations but haven't moved past this stage.
With so many roadblocks and hesitation, it's not surprising that only 30% of companies successfully navigate a digital transformation.
When transforming your business at a time when technological development is evolving at unprecedented speeds, you can expect many changes and challenges.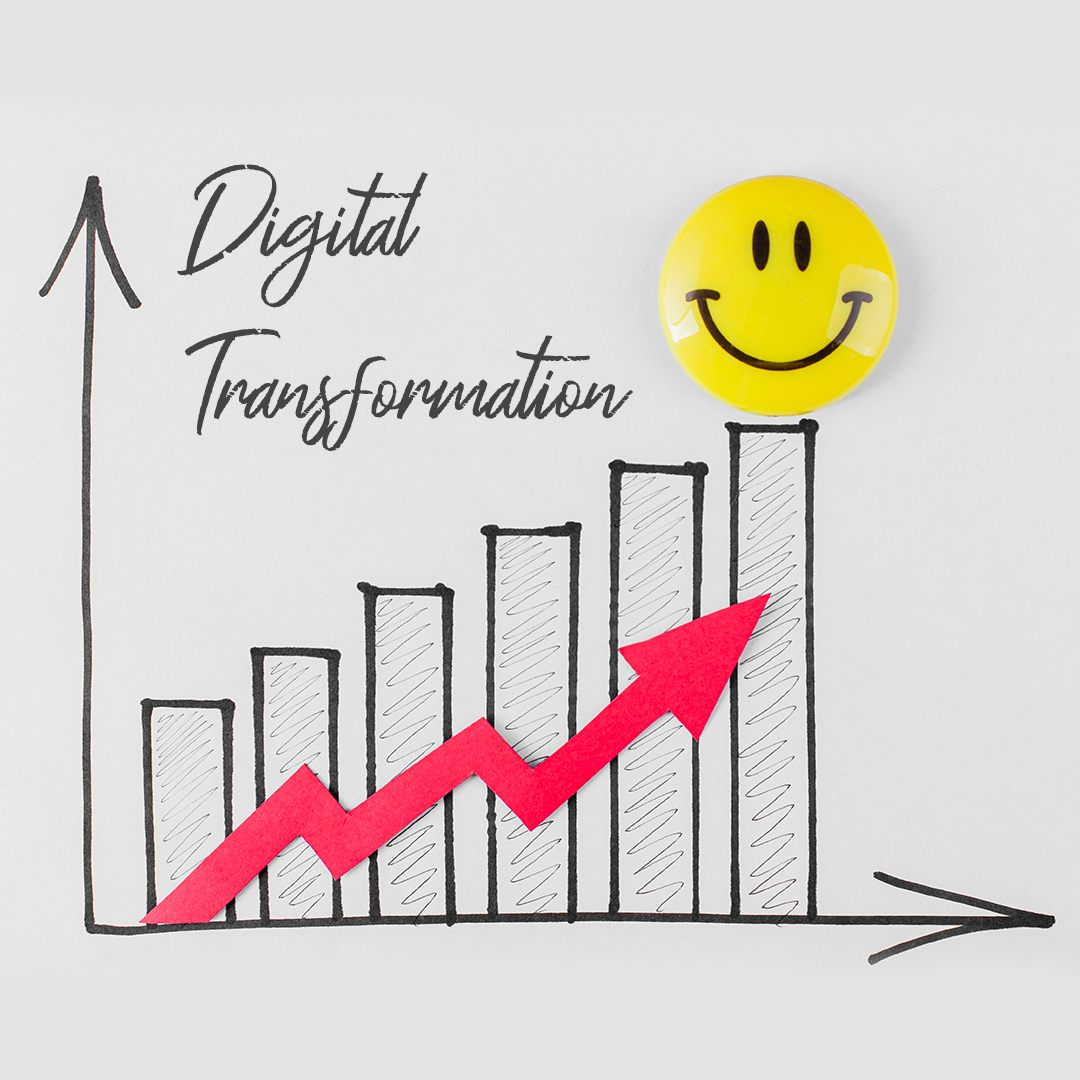 It would help if you had an expert who can guide you in your business strategy, so you can integrate digitization seamlessly and help your business thrive in a fast-changing digital world,
A digital transformation consultant can evaluate your business's current state of digitization and provide tailor-fitted solutions that can help achieve your desired technological initiative and improve the returns on your digital investment.
These consultants use their vast knowledge of new technologies and platforms to help your organization create strategies to produce a new digital solution or improve an existing system.
When it comes to human resource management, digital transformation consultants can assist in managing your in-house talent and developing their technological skills. These improvements to your workforce can lead to effective change management and seamless digital integration.
So, what exactly do digital transformation consultants do to help you improve your business?
They can give your organization access to powerful tools and processes that drive end-to-end technology transformations.
They can help your organization develop digital talents by assisting in human resource activities like training, coaching, on-the-job learning, and upskilling.
Digital transformation consultants can help evaluate your organization's change management progress by providing appropriate employee training, identifying skill gaps, and outsourcing specific tasks if needed.
They can make recommendations to ensure the alignment of digital strategies with the operational and financial objectives of the business.
They can modify and improve existing processes by promoting employee behavior and culture that foster iterative development, cross-functional collaboration, and agile learning.
Digital transformation consultants can help define and set milestones, employee objectives, and key performance indicators (KPIs) to help measure the progress of your digital transformation initiatives.
They can introduce automation and artificial intelligence (AI) in your organization's digital process to help streamline processes, reduce costs, and improve accuracy.
They can recommend digital solutions to help improve your organization's efficiency, resilience, improve adaptability, and security.
Many companies encounter barriers that can prevent their business from achieving its desired transformation. Barriers include insufficient expertise, employee pushback, unrealistic objectives and timelines, and faulty execution.
By hiring a skilled and experienced consultant, your organization's digital transformation will likely succeed, and you will get your investment's worth.
The right consultant should have the tools and in-depth expertise to help you craft a strategy that implements state-of-the-art technology solutions to transform your business digitally.
The Impact of Digital Transformation Consulting on Business Strategy
A successful digital transformation consultation can bring benefits that typically follow a sequence of stages. Harvard Business Review identifies these stages as modernization, enterprise-wide transformation, and new business creation.
Modernization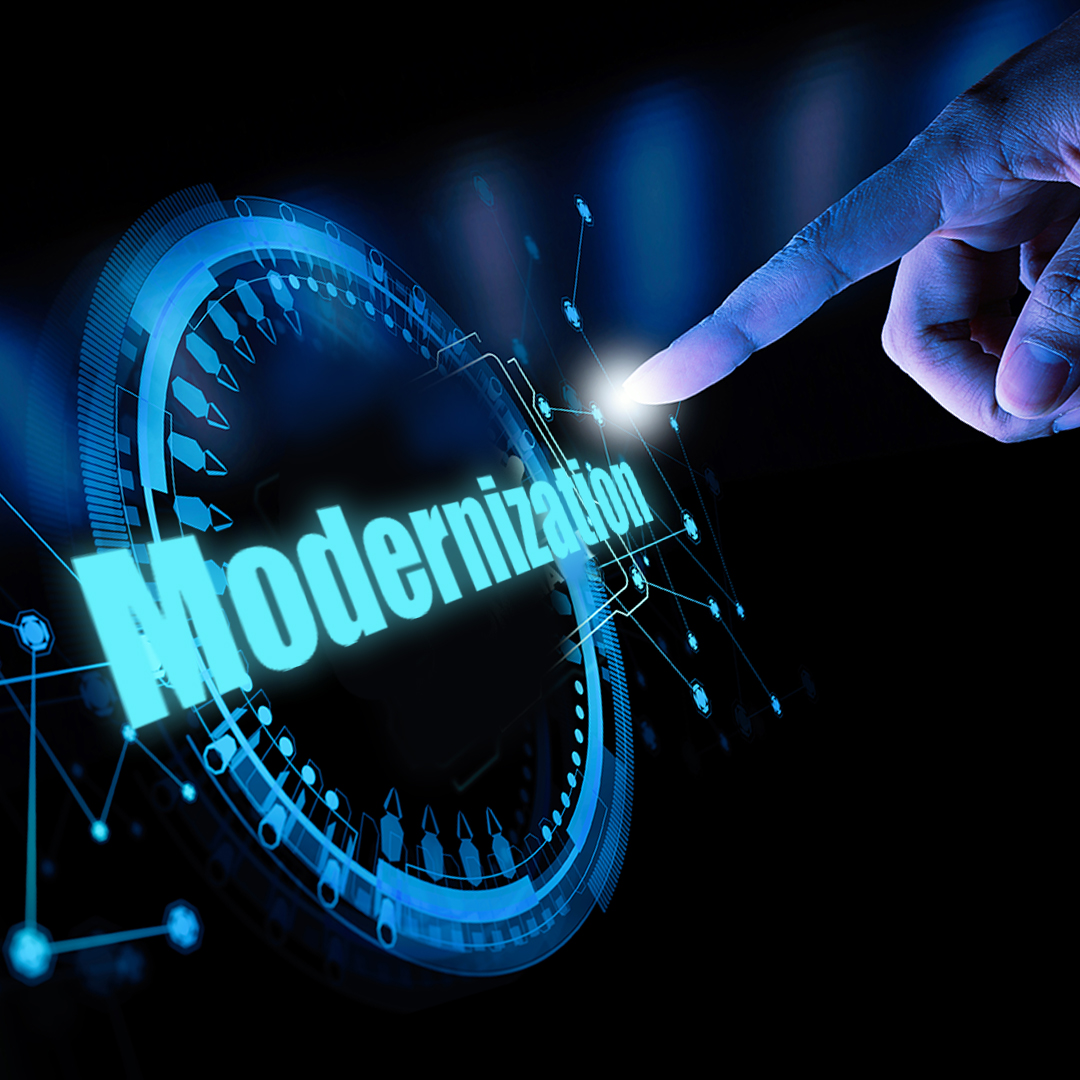 Your business attempts to simplify and digitize existing systems and processes at this stage.
For example, if your business is into manufacturing, modernization can help digitally re-engineer core processes and integrate products.
If your goal is improving customer experience, your process can be about implementing self-service platforms or designing customer apps.
On the other hand, if your priority is improving employee experience, digital transformation can take the form of automated human resource processes and self-service employee portals.
Modernization is similar to constructing a house's foundation, making sure it's strong enough to support the structure. Modernization serves as a framework to reinforce the operational backbone of your business.
And because modernization can be faster to implement than the other stages, it can provide reasonably quick returns on your digital investments and develop into more complex strategies.
Enterprise-Wide Transformation
This stage is a complex organizational effort that involves transformation across your business' entire value chain.
For instance, you can implement an Internet of Things (IoT) application for an automated order processing system. IoT is a network of devices embedded with software, sensors, and other technologies that allow these objects to communicate and exchange data online. So implementing IoT into your business systems can help speed up specific processes and improve overall productivity.
Another example of such transformation is implementing agile working methods or establishing a culture of reskilling and continuous learning to improve the employee experience.
Enterprise-wide transformations typically focus on improving existing systems and operations involving the entire organization. But this stage can take longer than modernization, depending on the enterprise's size or the work's scale to be done.
Still, if you're successful, such changes can introduce opportunities for new value creation, which should be the next stage of the transformation process.
New Business Creation
Your ​​next milestone is to develop new revenue lines or increase your market share size.
Depending on your consultant's assessment, you may need to introduce new systems to your business operations.
For example, you can implement AI or data analytics to help you monitor and predict your products' performance.
If you're looking to improve customer experience, you can introduce a new business model to provide your customers with more options to purchase your products.
When you're creating value from new processes, you're transforming your business digitally. Challenging your organization's existing systems, processes, and capabilities often requires new thinking and working methods.
Relevant Software and Technology Trends
As your business goes through changes, you'll learn various technological solutions that can help improve your processes.
These software solutions, many of which follow the latest digital trends, include the following:
Full stack development: An end-to-end application development that includes the front end, usually accessed by the client, and the back end, consisting of your organization's core business logic.
Quality assurance: The process of maintaining a product or service to a desired quality level. This process usually involves paying attention to each stage of the production or delivery process.
Digital marketing services: Promotion of brands or products to attract potential customers through the Internet and other digital media.
Cloud services: Online services delivered on demand to customers and companies.
Custom software development: The process of designing, building, implementing, and maintaining custom-made software for specific users or organizations.
User interface (UI) and user experience (UX): Concepts requiring a deep understanding of your users, their abilities, their limitations, what they need, and what they value.
Mobile app development: Creation of software applications that can run on mobile devices like smartphones and tablets.
IoT: The network of physical objects that connect with other devices and systems and exchange data through the Internet.
Wrapping Up
If you believe your organization has reached a level of digital transformation that meets or exceeds your needs, pat yourself on the back, but don't rest yet. Technology continues to advance at a fast pace and won't wait for you.
Having a digital transformation consultant by your side can provide updates on new trends you may need to look out for in the future. This way, you can prepare yourself for inevitable changes that can come your way.
Now, what are you waiting for? Get started now by getting in touch with a digital transformation consulting expert!