Digital Marketing Strategies for Enterprises in 2021. Master Them Now!
Digital marketing strategies and digital presence share an intimate relationship. An excellent digital marketing strategy can make or break your online marketing campaign, so which ones can support your business?
Out of the 7.75 billion world population, around 4.54 billion use the internet. As a result, the process of developing digital marketing strategies have emerged and are continually updating to benefit big and small businesses.
The pandemic made that all the more apparent. To ensure the continued success of brick-and-mortar companies and stores, companies must bring their businesses online.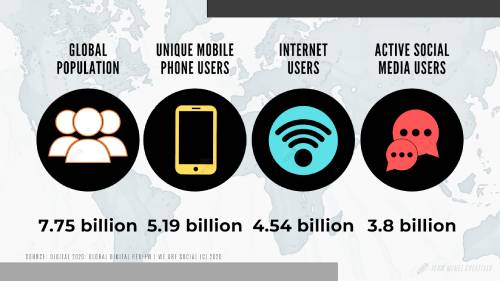 10 Digital Marketing Strategies that Businesses Can Use
1. Get a Digital Marketing Expert
Business owners often penny-pinch when it comes to digital marketing. You can indeed employ DIY marketing, but it does not ensure profitable and quick results. It's worth hiring a digital marketing expert to initially set things up so your digital marketing strategies are more targeted and sensible.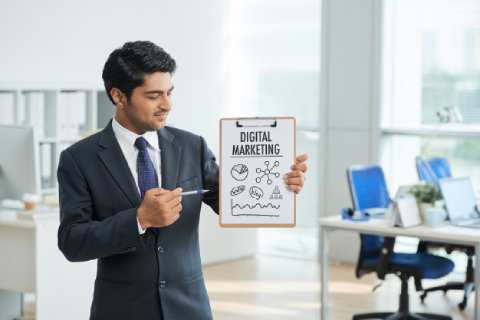 You can also invest in getting your marketing team adequate training. Upskill investment will be very profitable in the long run if your team knows better what to do technically.
Also, make use of inquiring from willing retailing tutors and advisors to give insights for free or for a minimal training cost. Most of them provide consultation services or head support groups for their premium members.
It's also good to invest in books and other materials to further improve know-how to evolve and deploy smart digital marketing strategies. There are many ebooks available that can serve as a definitive guide for you and your team regarding the topic.
Your investment in learning and training has to grow deep roots for your strategies to grow high and produce lasting fruits.
2. Use SEO Strategies that Work
If you want to see significantly profitable digital marketing strategies, you better use Search Engine Optimisation or SEO.
The Google search engine and others have at least 200 factors in their algorithm to measure how relevant and valuable your website is to match audiences' search intent.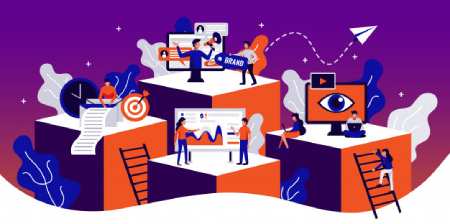 For example, content marketing is an SEO strategy that is a pillar of digital marketing campaigns. It still works better, having three times more leads per $1 spent than a paid quest. Content marketing incurred lower initial costs but lucrative long-term gains.
Content marketing can get you three times more leads than outbound marketing, at 62% lesser costs. So it's not only cheaper, but it's even more useful among other digital marketing strategies.
Organic SEO has immediate and long-term benefits in lead-generation by helping people find your site better through search intent. Search engine marketing and optimization help make your pages appear on Search Engine Results Pages or SERP.
You need to have an aesthetically-pleasing website that also delivers excellently in function and gives the visitors a positive experience. A good web design should have the following:
Clear goals
Intuitive design
Persuasive Call to Action (CTA)
"About Us" Page
Contacts Page
SEO-Friendly, High-Quality Content
Social Proof and Testimonials
Mobile-Friendly and Mobile-Responsive
Secure Hosting Platform
Marketing Strategies with Metrics and Reviews
3. Use Email Marketing
Digital Marketers still rely on email marketing because it leads the rest of content-generating channels in delivering the highest conversions, click-throughs, and list growth. An infographic by Campaign Monitor shows that email marketing has 89% success in marketing strategies.
It is not enough to just send out emails. You will want to acknowledge different email lists that cater to each individual's specific needs and present a personalized approach to your campaigns.
Take a hard and transparent look at your customers' purchasing habits and use that information to develop your digital marketing strategies.
4. Build an Opt-In Email List
A website should be beyond stunning. The design, content, and functionality should all be optimized for leads generation and conversion. Adding an opt-in email list enables consumers to come to you to receive email correspondence and sign up.
Doing this will enable you to connect with potential customers and current clients right away and even customize that email correspondence based on the info they give you on the opt-in form.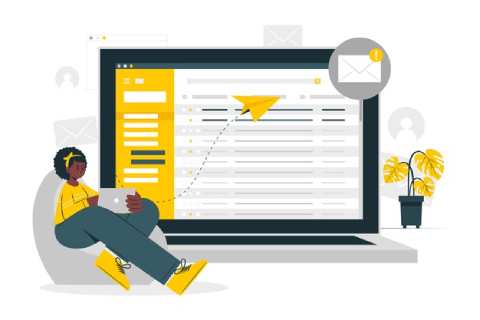 Different plugins allow you to create opt-in forms seamlessly. For instance, OptinMonster is an opt-in form builder tool for WordPress websites that helps you create multiple types of ways, such as lightbox popups, floating bars, slide-ins, and sidebar forms, for your website.
It integrates your forms with email marketing tools. It uses an Exit-Intent Technology that pops up upon the visitor's sign out or exit, minimizes cart abandonment, or gets users to leave their email address or hit a social share button.
OptinMOnster also includes A/B testing, page-level targeting, built-in analytics, and works on every website, like WordPress, Shopify, HTML, etc.
So, let adding an opt-in email list be one among your smart digital marketing strategies.
5. Affiliate and Associate Programs
Affiliate or associate programs are when an online seller website pays a commission to affiliate websites that can send them traffic. Through an associate program, people who trust your brand can share your advice and grow your business on an authority-based platform.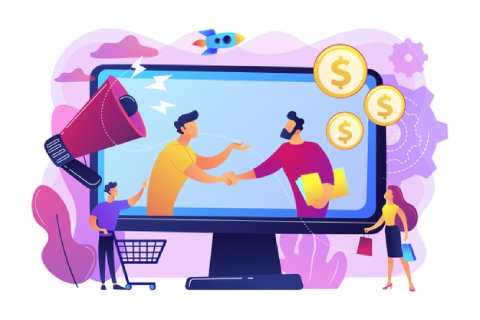 Amazon Associates are popular among niche bloggers, but the commission payout is relatively low. Three of the highest-paying affiliate programs are Clickfunnels, Hammacher Schlemmer, and Hubspot.
6. Get Into Articles or News Stories
Work with public affiliation professionals to bring your business into stories and news descriptions on topics related to your brand. It elevates your status to a trusted expert and propels your business to an even expansive market base. You can also connect with writers looking for sources, like Help a Reporter Out.
7. Write Online Press Releases
Using online press releases allows you to publish the information in a professional context. Doing this makes it possible for newspapers, websites, or other media outlets to see your information and write messages about your business without you having to make so much effort to communicate or share a story. Don't you think it's one of the smartest digital marketing strategies?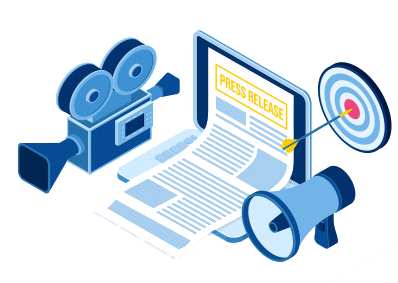 8. Hold Contests and Giveaways
Who doesn't love contests and giveaways? Offer incentives to consumers who share or post on your website. It improves the acquisitions and even leads.
9. Maintain a Blog
Another excellent SEO strategy is adding a blog for any non-blog type of website. Having a blog allows you to post new keywords and optimize your search engine strategy regularly.
Your blog becomes an outlet where you can provide advice, share knowledge, and communicate with your clients more directly. You should let various blogs be written by your primary team, so readers feel more connected knowing that they are talking to real people from the website.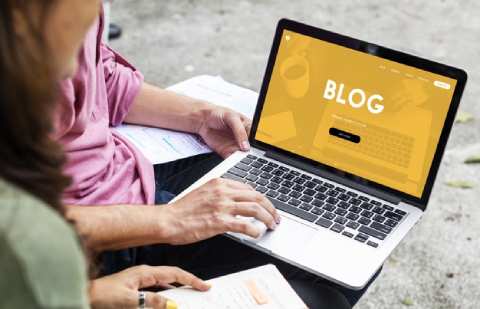 Having a blog may require extra effort, but it allows you to respond to your target market's most trending queries and fosters a lasting relationship that begins with them built on trust. So, it's an unmissable arrow in your quiver of digital marketing strategies.
Conclusion: Build a Strong Online Presence
Businesses in this very cutthroat and new normal economy need all the edge they can get to stay competitive. It is said that a business's success is all about location, location, location. Online is where consumers are.
It is where more than half of the audiences choose to engage with you. Online is where the current buying process begins. You will need excellent digital marketing when you do so to guarantee your website's success in an ever-evolving, highly-demanding digital economy.