Cultural differences: is offshore or nearshore easier?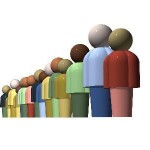 When people across cultures collaborate, there's always an influence of culture on the communication. When they're working distributed across the globe, there are other factors that can influence communication. What I always find striking is that people assume there are 'more' or 'less' cultural differences between one country or another. I always wonder whether it's true and whether it matters.
I visited Spain during my vacation and the past year I have heard several stories about Dutch companies working with Spanish people. Some moved them to their office in Holland, others sent their work to Spain. What I found striking in Spain is the working hours. I was all the way in the south, so in July it's HOT. Between 1 pm and 6 pm you'd better not move. And that's what really happens. People close everything from 2 pm till 5-5.30 pm. I was used to the timings in France, where they usually close between 1 pm and 3-3.30 pm. In Holland, 2-6 pm are working hours.
I heard some stories from companies who got Spanish people into their offices. They find their siesta so important that they just would demand it. Having a team of 4-5 people makes for a strange cultural change inside your own office as a big part of the team just stops working for several hours. Hours that you presume are productive, important working hours.
People say that working with India is harder than working with people in Eastern Europe, because the culture is 'more' different than with Eastern Europe. The same is said on Spain. I found some characteristics with Eastern Europeans as well. One of the things I have experienced many times is that they are comfortable speaking up and telling you things can be done differently (or just that you're dead wrong!). The flipside is what I call 'heals in the sand' > people can just take a stance and stay there, no movement. In India, people are often uncomfortable in confronting you when they think you're wrong. They are also used to getting told what to do.
When I work in a team, there are several individuals. To become an effective manager, I need to learn each team member's strengths, weaknesses, behaviors, values, convictions, dreams. By knowing my team members well individually, I can create understanding among the team members, distribute tasks and roles based on strengths.
In this last paragraph, did I describe a local team or a distributed team with people from different cultures? I had in mind a local team, but read it again and you'll see that the logic is the same for a distributed inter cultural team. The key is in understanding each person and in case of foreign team members, that means taking his cultural background into consideration (but that's not the only part of ones behavior).
I believe it doesn't matter where the person's from. What matters is that you accept the fact that there are differences. Based on this acceptance, you try to understand what the person's strengths, weaknesses, (cultural) values and drives are (as opposed to clinging to ones own cultural values and expecting the foreigner to adopt those values). With this understanding, you can create a cohesive, productive team.
So is someone from Spain or Ukraine easier or harder to work with than someone farther away? It depends. On that person. On you. On the maturity of your organisation. And on the way you manage the (cultural) differences.