Crowdwriting a book on offshoring'Crowdwriting'eenboek over offshoring"Crowdwriting" en bok om offshoringEin Buch über Offshoring als "Crowdwriting"-Projekt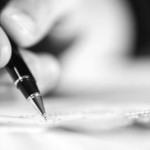 Last month, I have started writing my first book! The past years, I have gained a lot of hands-on experience with my feet in the mud. Based on this experience, I want to develop a practical handbook for managing remote teams. In the market, I hear that many people are struggling to run their offshore and nearshore projects. People experience all the challenges in software development and by offshoring works, communication, culture, geographical distance and language add to the complexity.
To develop a framework that helps others to avoid pitfalls, to learn best practices, I have started the writing of the book as a 'crowdwriting' project. We have authors from different backgrounds (a.o. nearshore suppliers, European consultants, European outsourcers) who will write a chapter in the book. I am still looking for more authors to share their knowledge. We'll publish 5-6 ebooks, all around a specific theme. These ebooks will then be combined into a printed book. To see the more detailed setup and the preliminary chapters, see this page.
If you have practical experience with offshoring and you would like to contribute to the book, please drop me an email at h.messer@bridge-outsourcing.nl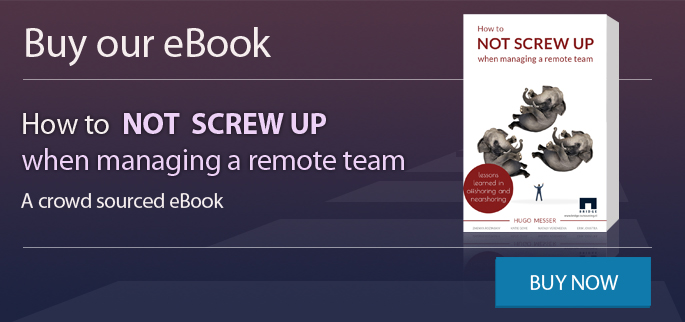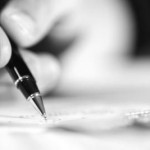 Afgelopen maand ben ik begonnen met het schrijven van mijn eerste boek! De afgelopen jaren heb ik veel hands-on ervaring opgedaan met mijn voeten in de modder. Gebaseerd op deze ervaring wil ik graag een praktisch handboek schrijven voor het managen van remote teams. Ik hoor veel verhalen van mensen die worstelen met het runnen van hun offshore en nearshore projecten. Mensen ervaren allerlei uitdagingen tijdens het ontwikkelen van software en bij offshoring komen communicatie, cultuur, geografische afstand en taal er ook nog eens bij om het ingewikkelder te maken.
Ik ben begonnen met het schrijven van het boek als een 'crowd writing' project om een framework te maken die anderen helpt om valkuilen te vermijden en om de beste praktijken te leren. We hebben auteurs met verschillende achtergronden (o.a. nearshore leveranciers, Europese consultants, Europese outsourcers) die een hoofdstuk zullen schrijven in het boek. Ik ben nog steeds op zoek naar auteurs die hun kennis willen delen met anderen. We zullen 5-6 e-books publiceren allemaal rondom een specifiek thema. Deze ebooks zullen dan gecombineerd worden in een gedrukt boek. Voor een meer gedetailleerde setup en om de inleidende hoofdstukken te lezen kunt u naar deze pagina gaan.
Als u praktische ervaring heeft met offshoring en u wilt graag bijdragen aan het boek, stuur dan een email naar h.messer@bridge-outsourcing.nl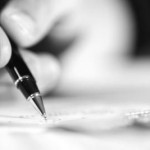 Förra månaden började jag skriva på min första bok! De senaste åren har jag fått en hel del praktiska erfarenheter och utifrån dessa vill jag utveckla en praktisk handbok för hantering av team offshore. På marknaden hör jag att många har problem med att leda sina projekt off- och nearshore. De upplever alla sorters problem med mjukvaruutvecklingen och på grund av att de har placerat arbete offshore tillkommer även problematiken med kommunikation, kultur, geografiskt avstånd samt språk.
För att utveckla en mall, som hjälper andra att undvika fallgropar och att lära sig bästa praxis, har jag inlett skrivandet av boken som ett "crowdwriting"-projekt. Författare med olika bakgrund (leverantörer nearshore, europeiska konsulter, europeiska outsourcingföretag) kommer alla att skriva ett varsitt kapitel i boken. Jag letar fortfarande efter fler författare som vill dela med sig av sin kompetens. Vi kommer att publicera 5-6 ebooks, alla med ett specifikt tema, som sedan kommer att sammanställas till en bok i tryckt form. Titta här för att se mer detaljer och de preliminära kapitlen.
Skicka gärna ett mail till mig om du har praktisk erfarenhet av offshoring och vill bidra till boken.                                   h.messer@bridge-outsourcing.nl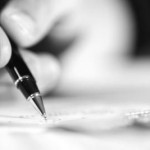 Im letzten Monat habe ich begonnen mein erstes Buch zu schreiben! In den vergangenen Jahren habe ich viel  praktische Erfahrung gewinnen können. Auf meinen Erfahrungen aufbauend, will ich ein praktisches Handbuch für das Verwalten von Teams aus der Ferne. Ich höre, dass viele Personen in dem Markt Mühe haben ihre Offshore- und Nearshore-Projekte zu managen.  Die Menschen erfahren all die Herausforderungen, die die Softwareentwicklung mit sich bringt und durch die Offshoring Arbeit, Kommunikation, Kultur, geografische Distanz und die Spracheprobleme wird die Komplexität nochmals erhöht.
Um einen Rahmen zu entwickeln, der anderen hilft Fallstricke zu vermeiden und die beste Methode zu erlernen, habe ich begonnen ein Buch zu schreiben, als ein Art 'Crowdwriting' -Projekt. Wir haben Autoren mit unterschiedlichen Hintergründen (z.B. Nearshore- Anbieter, europäische Consultants, europäische Outsourcers), die ein Kapitel in dem Buch schreiben werden. Ich suche immer noch Autoren, die ihre Erfahrungen gern teilen. Wir werden fünf bis sechs E-Books veröffentlichen, jedes über ein anderes spezifisches Thema. Die E-Books werden in einem gedruckten Buch kombiniert werden. Um den detailierteren Aufbau und die vorläufigen Kapitel zu sehen, schauen Sie auf diese Seite.
Wenn Sie praktische Erfahrungen in Offshoring haben und Sie zum Buch beitragen wollen, schicken Sie mir bitte eine E-Mail  an: h.messer@bridge-outsourcing.nl