Can video conferencing replace physical contact?Kan de video conferentie fysiek contact vervangen?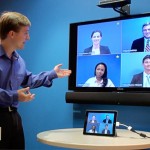 The past months, I have interviewed some 35 candidates for a marketing and sales role in our company. Because I want to save time, I always do the first screening through Skype. I believe this is a better medium than only phone, since you can see the candidate. So I have a list of questions that I go through in maximum 30 minutes to assure that there is at least a basis.
I am still flabbergasted by the errors I made. With some candidates, within the first minute, I knew there wasn't a match. And through Skype, I thought 'wow, this guy knows what he's talking about and makes a strong impression'. How can we be so wrong, while we see and hear the other person?
In her book 'wilful blindness', Margaret Heffernan writes the following:
'Video conferencing distracts all its participants, who spend too much time worrying about their hair and whether they're looking far, uncomfortable at seeing themselves on screen. The nervous small talk about weather – it's snowing there? It's hot and sunny here – betrays anxiety about the vast differences that the technology attempts to mask.
Physical distance isn't easily bridged, no matter how refined the technology. Instead, we delude ourselves that, because so many words are exchanged – email, notes and reports – somehow a great deal of communication must have taken place. But that requires, in the first instance, that the words be read, that they are understood and that the recipient knows enough to read with discernment and empathy…It's extremely hard to communicate well with people you don't really know, whose concerns you cannot see.'
Although I am still a fan of Skype and video conferencing, I believe the key is in the last sentence. Skype can't replace the physical connection and the 'human connection' we only make when we meet in person. Using Skype as a 'judgment tool' for interviews seems very challenging (we'd need some research here, cause I still believe it does help to screen out the people we believe don't match on hard data/background). But using Skype to communicate with people that you know, does seem to work.
I use video conferencing every day to communicate with my management team in India and the Netherlands. And I believe I can even read people's emotions, because I know the people. But maybe I am wrong. Having said that, especially in a context of offshoring work to a team far away, it's required to meet your colleagues at least 1-2 times a year. After meeting, video conferencing will serve you well in organizing the work you need done.
Margaret also quotes a research to support the above conclusion. In the experiment, people are asked to give electrical shocks to others. The shocks grow in intensity and people are ordered by a researcher to raise this intensity step by step. When people are in different rooms and can't see each other, 65% of people delivered the maximum shock. when they are in the same room, this number reduces to 40%. And when people had been able to touch each other, it lowers to 30%. Still a shocking number, but it shows that we better meet each other regularly to ensure we really collaborate!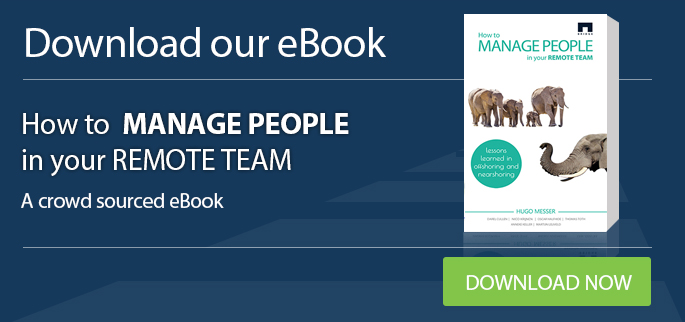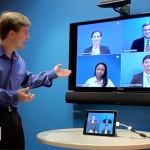 De laatste paar maanden heb ik 35 kandidaten ge?nterviewd voor een marketing en sales rol in ons bedrijf. Om tijd te besparen doe ik altijd de eerste screening via Skype.
Ik denk dat dit een beter medium is dan alleen de telefoon, omdat u dan ook de kandidaat kunt zien.
Ik heb een lijst van vragen die ik in maximaal 30 minuten stel om er zeker van te zijn dat er sowieso een basis is.
Ik sta nog steeds versteld van de fouten die ik heb gemaakt. Met sommige kandidaten wist ik binnen de eerste minuut dat het geen match was. En via Skype dacht ik 'wow, deze man weet waar hij het over heeft en maakt een sterke indruk'.
Hoe kunnen we er zo naast zitten, terwijl we de persoon zien en horen?
In haar boek 'wilful blindness', schrijft Margaret Heffernan het volgende:
'Video conferentie leidt alle deelnemers af, die zich te druk maken over hoe hun haar zit en hoe ongemakkelijk ze het vinden om zichzelf op het scherm te zien.
De nerveuze conversaties over het weer – regent het daar? Hier is het warm en zonnig – verraadt de ongemakkelijkheid die door de technologie ontstaat.
Fysieke afstand is niet gemakkelijk te overbruggen, hoe goed de technologie ook is. In plaats daarvan bedriegen we onszelf, omdat er zoveel woorden worden gewisseld – email, notities en verslagen – dat op de een of andere manier veel communicatie heeft plaatsgevonden.
Maar dat vereist in de eerste plaats dat de woorden worden gelezen, dat ze begrepen worden en dat de ontvanger genoeg weet om te lezen met bezorgdheid en empathie… Het is extreem moeilijk om goed te communiceren met mensen die u niet echt kent, waarvan u hun zorgen niet kunt zien.'
Ondanks dat alles, ben ik nog steeds een fan van Skypen en van video conferenties en geloof dat de sleutel in de laatste zin zit. Skype kan het fysieke contact niet vervangen en dat we de ?human connection? alleen maken als we elkaar in het echt persoonlijk ontmoeten.
Skype gebruiken als een ?tool om te oordelen? voor interviews lijkt erg uitdagend (we hebben hier meer research voor nodig, want ik geloof nog steeds dat het help om de mensen eruit te plukken die niet matchen met onze hard data/achtergrond). Maar Skype gebruiken om te communiceren met mensen die u kent, werkt schijnbaar wel.
Ik maak elke dag gebruik van video conferencing om te communiceren met mijn management team in India en in Nederland.
En ik geloof dat ik zelfs hun emoties kan lezen, omdat ik ze ken. Maar misschien zit ik er ook wel naast.
Dat gezegd hebbende, vooral in een context van offshoring met een team dat ver weg zit, is het nodig om uw collega?s op zijn minst 1 of 2 keer te zien in het jaar.
Na de ontmoeting, zal video conferentie u goed helpen in het organiseren van het werk dat gedaan moet worden.
Margaret quote ook een onderzoek om de bovenstaande conclusie te onderbouwen.
In het experiment worden mensen gevraagd om elkaar een elektrische schok te geven.
De schokken worden steeds sterker en mensen worden gevraagd door de onderzoeker om de intensiteit stap voor stap te verhogen.
Als mensen in verschillende kamers zitten en elkaar niet kunnen zien dan geven 65% van de mensen de maximale schok.
Als ze in de zelfde kamer zijn, is dit nog maar 40%. En wanneer mensen de mogelijk was aangeboden om ook elkaar aan te raken verminderde de uitkomst naar 30%. Nog steeds een schokkend getal, maar het geeft alleen maar aan dat we elkaar beter op regulaire basis kunnen ontmoeten voor een goede samenwerking!