Building bridges between people – in two waysBruggen bouwen tussen mensen – op twee manieren
If you have a look at our facebook cover picture, you might already imagine it. Being a Global IT Staffing Company, this does not only mean that we do business on an international level. For us, operating in and between different nations and cultures also involves global engagement in social and ethical matters.
The bridge has its headquarter in India, a country of contradictions. Even though it has developed to be one of the largest economies worldwide, there are still myriad people living in absolute poverty. Despite the growth, the gap between the super-rich and the poor is tremendous.
How can WE contribute to closing this gap?
Apart from his business-related visions in his early years as a company founder, CEO Hugo Messer had also put a lot of thoughts into this question: "How can Bridge contribute to closing this gap?" The answer was obvious: By being aware of our CSR – Corporate Social Responsibility. For over six years now, Bridge has been engaged in several philanthropic activities. The cooperation with Raksha Society, for instance, supports Indian children with disabilities. Self-made penholders in our corporate design, which are also being sent to our clients, are the result of this project.
On a quarterly basis, Bridge also shows its social commitment towards the south Indian  Saandhwanam Orphanage by providing new clothes and chocolates for these kids.
Education, happy grannies, and financial aid
Of course, Bridge also assumes responsibility for its impact on Ukraine's society, where our nearshore offices are located. As members of Dorcas Aid, we have recently 'adopted' Victoria, an ambitious yet underprivileged young woman who now is able to do her studies at Kriviy Rih Pedagogical Institute.
Thanks to Dorcas Hulp, a dutch-based organization, we are able to support a project that fights poverty in old age in Eastern Europe. As a result, a few lovely Ukrainian, Russian, Romanian, and Moldavian grannies are now part of our global Bridge family.
Even one social commitment in Africa, called Zidisha, has been added to our CSR list lately. It makes microloans available to poor people.
As you can see, our concept of building bridges between people is not only related to IT staffing and matching our developers with European companies. It also refers to our intention of taking over social responsibility. Connecting with people from all over the world who need help and support, sometimes creates new ways for individuals, builds bridges to a better life.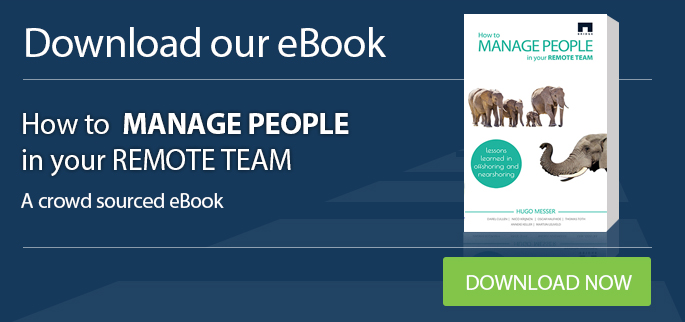 Als u naar onze Facebook cover foto kijkt, kunt u het zich waarschijnlijk al voorstellen. Het zijn van een Global IT Staffing Company, betekent niet alleen dat we zaken doen op een internationaal niveau. Werken in en tussen verschillende naties en culturen betreft ook wereldwijde engagement op sociaal en ethisch vlak voor ons.
Bridge heeft het hoofdkantoor in India, een land van tegenstrijdigheden. Ook al heeft het zich ontwikkeld als een van de grootste economie?n ter wereld, zijn er nog steeds grote aantallen mensen die leven in absolute armoede. Ondanks de groei is het gat tussen de super rijke mensen en de armoede enorm.
Hoe kunnen WIJ helpen om dit gat dicht te maken?
Apart van zijn zaken gerelateerde visies in zijn vroegere jaren als een bedrijfsoprichter, heeft CEO Hugo Messer goed over deze vraag na gedacht: ?Hoe kan Bridge bijdragen aan het dicht maken van dit gat?? Het antwoord was duidelijk: Door bewust te zijn van onze CSR ? Corporate Social Responsibility. Voor meer dan zes jaar nu heeft Bridge meegedaan aan filantropische activiteiten. De samenwerking met Raksha Society, penholders in ons corporate design, die ook naar onze klanten wordt gestuurd zijn een resultaat van dit project.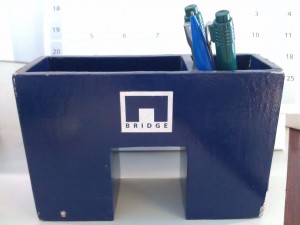 Een praktische accessoire in ons dagelijks kantoor leven
Op kwartaalbasis laat Bridge ook zijn maatschappelijke betrokkenheid zien aan het zuid Indiaas Saandhwanam Orphanage door het aanbieden van nieuwe kleren en chocola voor deze kinderen.
Opleiding, gelukkig oma?s en financi?le hulp
Natuurlijk veronderstelt Bridge ook verantwoordelijkheden voor zijn impact op de Oekra?ense samenleven, waar onze nearshore kantoren zijn gelokaliseerd. Als lid van de Dorcas Aid, hebben we recentelijk Vicotria ?geadopteerd?, een ambitieuze maar kansarme jonge vrouw die nu in staat is haar studie toe doen op het Kriviy Rih Pedagogical Institute.
Met dank aan Dorcas Hulp een Nederlandse organisatie, zijn we mogelijk om een project te ondersteunen dat strijdt tegen armoede in oude Oost Europese landen. Als resultaat hiervan zijn een paar lieve Oekra?ense, Russische, Roemeense en Moldavi?se oma?s deel van onze wereldwijde Bridge familie.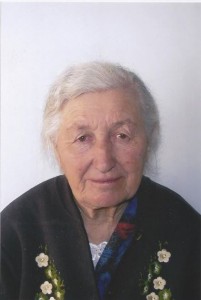 Mevr. Nina Nikolayev, een Russische oma geadopteerd in 2012
Zelfs een maatschappelijk betrokkene in Afrika, genaamd Zidisha, is laatst toegevoegd aan onze CSR lijst. Het maakt microleningen beschikbaar voor arme mensen.
Zoals u kunt zien is ons concept van het bouwen van bruggen tussen mensen niet gerelateerd aan IT staffing en het matchen van onze ontwikkelaars met Europese bedrijven. Het refereert ook naar onze intentie om sociale verantwoordelijkheden op ons te nemen. Het verbinden van mensen over de hele wereld die hulp en support nodig hebben, wat soms nieuwe mogelijkheden voor individuen biedt, bouwt bruggen naar een beter leven.