Bridge Global Hits a Brilliant Review on Clutch Again!
Getting a review on Clutch is a coveted achievement for software development companies globally. Being a leading industry go-to place for reliable reviews of potential software development servicers, Clutch reviews matter a lot.
We have got our latest review from our Clutch profile! Our team is over the moon with all this positive feedback from our clients. This time, a digital transformation company applauded our team for delivering high-quality ecommerce development services.
Positive Clutch Review for an Ecommerce Development for a Digital Transformation Company
As mentioned above, our team developed a promising ecommerce platform for a client using Magento. If you are not familiar, Magento is a platform similar to WordPress, but it is a more popular platform for ecommerce businesses. Nevertheless, our team utilized this platform for its buying and selling features.
The main goal of the project is to have a smooth checkout process. The client wanted the site to withstand a high number of traffic. Another priority was to make the site look sleek while maintaining an overall professional theme. Our team was all hands on deck to make sure that all these requirements were fulfilled.
We were able to deliver the web application and this helped the client create a slew of new business opportunities for vendors. The client was happy with the overall experience. For a deep dive into our development process, here is the CEO of the company Karthik Ramakrishnan:
"We had constant communication with developers and team members at every stage. Daily stand-ups were effective in updating the progress. The onsite coordinator and team were always available for discussions and actively gave suggestions for improvement."
The team was dedicated and passionate about this project! We are glad that the client was able to appreciate the hard work that we put into our process. Our company wanted to make our clients feel like that they have a team that they can always rely on. We make sure that we are always available to answer questions and queries. It is also important for us to provide advice and suggestions wherever we see fit, and the client was able to appreciate those as well in person as well as through a review on Clutch.
Here is a brief summary of the latest Clutch review: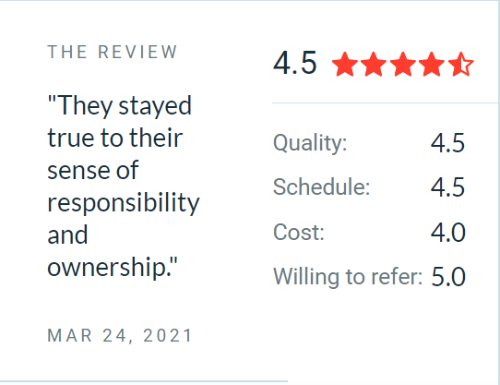 Again, we are extremely grateful for the client's kind words as a review on Clutch! This is really something that we will treasure. Thank you for giving us the opportunity to showcase our skills and talents.
On the other hand, here is another positive news from our end. We are very proud to announce that we are featured in the official list on the Manifest site as a top software development company. If you don't know about The Manifest, they are a listing site that provides informative lists on leading companies that shape their respective industries.
Want to learn more about Bridge Global? Contact our team today! We are looking forward to talking with you.