4 Best Fleet Management Software
If you're looking for the best fleet management software, you're probably trying to invest in technology that will enhance productivity, besides improving the safety of your fleet vehicles and drivers. Choosing an ideal fleet tracking software can take care of a number of services from scheduled maintenance and parts inventories to real-time location tracking, document storage, etc.
If you're running a business, there's a good chance you'll need some help from time to time. From pay for an essay service to the best fleet GPS tracking systems to manage and track your fleet, there are plenty of tools out there to help you run your business smoothly. All you need to do is find the right ones for you and your business.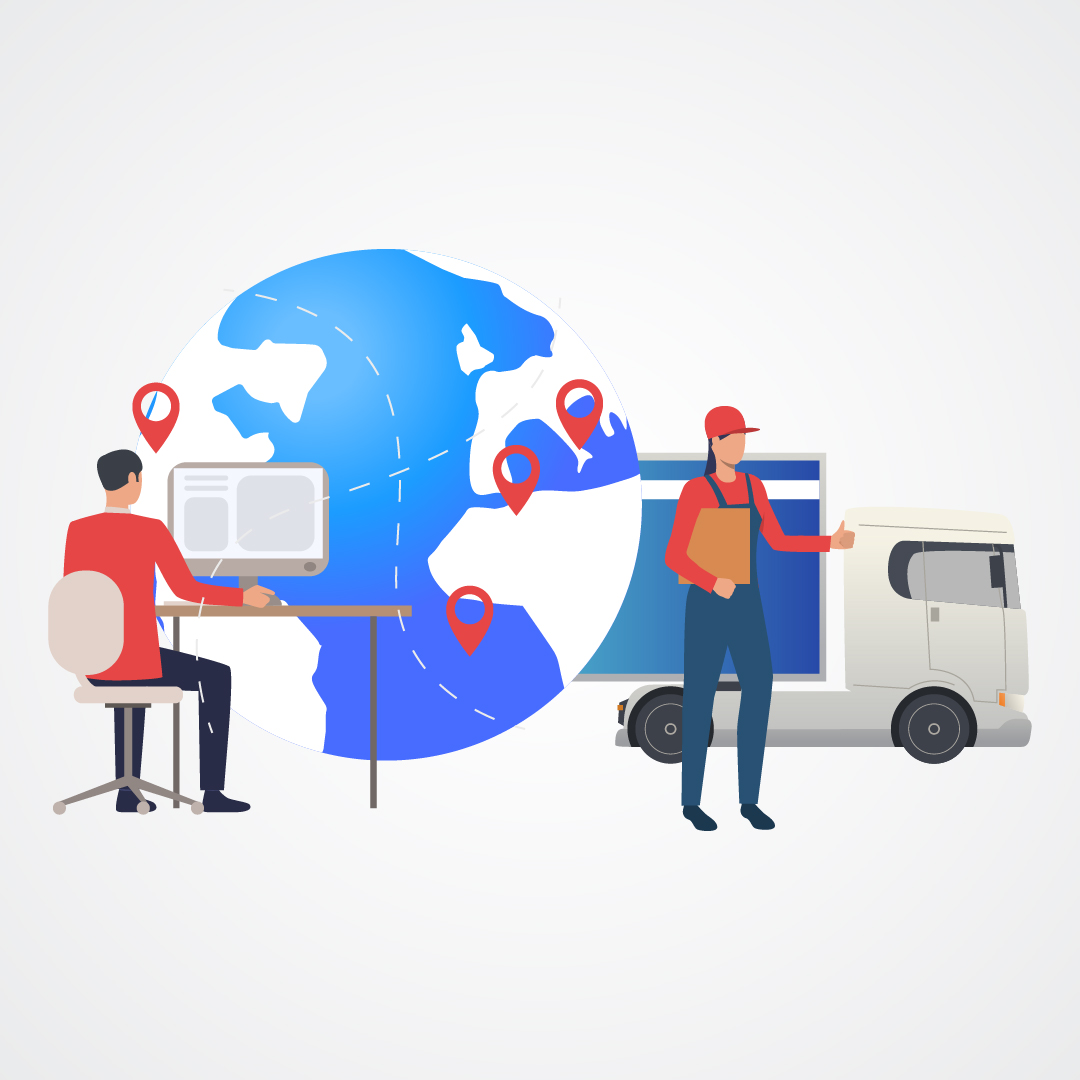 Fleet management software (FMS) is a software solution that allows companies to control the chaos of fleet maintenance to reduce risk and save time and money. FMS often offers features such as GPS tracking, dashboard camera, and more to help small or large businesses monitor their fleet.
Although FMS and many of the best fleet management software aims to increase productivity and reduce costs, some companies are hesitant to invest in it. This is due to budgetary constraints, as well as the cost and time to train employees on the new software solution.
This is where free software makes it easy to keep your business in touch with modern technology without hitting your budget. Fleet management software enabled with Internet of Things technology (IoT) can efficiently handle vehicles performance tracking, maintenance, real-time driving behavior, safety, etc.. It's better to collaborate with a seasoned custom software development company to get it done to suit your exact business needs.
Let's consider the best fleet management software that will keep your business on track in the right direction. Track and organize your fleet operations with these 4 tools.
Best Fleet Management Software
1. GPSWOX
GPSWOX is one of the best fleet GPS tracking systems for small and large businesses. It's a top-notch cloud-based solution, but it offers a free starter plan that you can try before you make a purchase.
Key features of GPSWOX include real-time tracking, change notifications, history and reporting, geo-fence, mobile, and SMS gateway.
The free account offers single-vehicle tracking, real-time tracking, and a mobile app feature. Reset features are divided into Lite, Basic, Pro, and White Label plans.
Using GPSWOX, you can track the location of vehicles, people, and so on. Besides, you can find out the speed, exact address, gas consumption, and travel history of your fleet online.
GPSWOX lets you set up geofences and send you instant alerts about your fleet as soon as it enters or leaves the area. In the event of theft, the device sends an SOS alarm and allows you to remotely kill the engine.
Tracking reports can be exported in several formats, including XLS, PDF, CSV, TXT, and more. The report consists of information such as GPS tracker name, driving time, trip stop, distance traveled, and more.
You also need a reliable GPS app to get to your destination on time.
GPSWOX is one of the best best fleet management software that is a feature-rich GPS solution. The free account is severely limited in features. But if you only have one vehicle to track, it may be a good solution.
2. FleeVIP
FleetVIP is more of a fleet maintenance solution than fleet management software. Key features of FleetVIP include full vehicle maintenance logs, automatic preventive maintenance alerts, and calendar timing calculations.
The free version of the software allows you to keep track of 2 vehicles. If you have more to maintain and need more features, check out the premium version of the tool.
A unique feature of FleetVIP is its true maintenance schedule. It is determined by the vehicle's mileage in kilometers and miles. Extra features include reducing frequent odometer checks, exporting reports in spreadsheet format, and hundreds of special queries. And full vehicle maintenance logging, easy tracking of multiple vehicles, and separate maintenance.
3. Odoo Fleet
Odoo Fleet is another of the best fleet management software that offers a free account with unlimited users forever.
There is an upgradable premium plan in case you need additional features such as customization and support. Odoo Fleet allows you to add detailed descriptions of your vehicles to quickly identify each one in your fleet.
The software can monitor fuel consumption and track mileage, as well as predict maintenance and repairs. In addition, it also comes with a vehicle maintenance feature that offers daily tracking of all vehicle maintenance needs.
Reporting and analysis include a simple dashboard that displays real-time reports and graphs. You also get a record of all costs associated with your fleet, with the ability to create a customized report with user-defined parameters.
In terms of files, Odoo Fleet skips the GPS tracking and integration features. Odoo Fleet is a nonsense solution with no restrictions on user and object management.
4. Traccar
Traccar is a free, open-source fleet tracking software with GPS. Using the software, you can track your fleet in real-time on maps or satellite images.
As an open-source solution, Traccar must be hosted on a self-managed server. However, if you want a company to do the work for you, Traccar offers premium plans for fully managed hosting with professional support.
Traccar claims to support over 170 GPS protocols and over 1,500 models of GPS tracking devices. A list of all supported devices can be found on the official website. The modern user interface works with both desktop and mobile devices. You can use the system on Android and iOS devices with your app.
One interesting feature offered by Traccar is the ability to turn mobile devices into a GPS tracker using a set of apps.
With Traccar, you can view all GPS devices in real-time and send alerts via email or SMS for rash driving, speeding, fuel and maintenance costs, geo-fencing, and more.
Traccar reports include simple location histories, trips, graphs, and summary reports. Reports can be viewed directly from the dashboard of your mobile device or app or exported to an Excel file for detailed analysis.
Conclusion
Whether you own and manage a fleet of 2 or 200 cars, fleet management software allows you to do more in less time. It can save you time, money, and many working hours if done right. Hope the above list of the best fleet management software lends a great helping hand in choosing wisely.
If, none of them in the list completely meet your particular business requirements, call us to know how we can help you build a tailor-made IoT-powered fleet tracking software.