A Virtual Interview on a Visit to NetherlandsEen virtueel interview tijdens een bezoek aan NederlandEn virtuell intervju under ett besök i NederländernaEin virtuelles Interview bei einem Besuch der Niederlande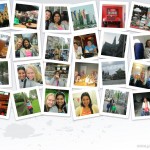 One of our employees, Lekha, had an opportunity to visit Netherlands as part of a project trip. Here is an excerpt of her experience there :-
1. Was this the first time you visited the Netherlands?
Yes, this was my first ever trip to Europe, and I could'nt have asked for a better country.
2. When did you start working for your new project?
    I started with VpsCash on the first week of June.
3. How did it help you on the project to visit the Dutch team early in the cooperation?
   I would say it helped a great deal, in actually  meeting the team personally. Even though it was a short visit, I could create  a bond with the team, with enough of inside jokes ;)
4. What are the three main particularities you learned about the Dutch?
A stickler for particulars.
Very very environment friendly people.
They love keeping their old buildings.
5. What surprised you most?
The organized way almost everything is handled, and ofcourse separate lanes for bicycles! Now that was a surprise, since we hardly have lanes for pedestrians in India.
6. How have you changed your behavior after you came back to India?
Its surprising but yes, 10 days did make an impact. Mostly when time is concerned. I have become more intolerant to people not being punctual and I cringe every time someone throws stuff on the roads.
7. What are your three key learning points you took from the trip?
Coming in early for work does wonders.
Constant clear communication is highly important, So if I  do not have a clue about a task, I do not hesitate to ask.
If a country has to develop, money is not the factor, but only the mindset of the people.
8. What did you do while you were in Holland? Work or also some fun stuff?
I managed to squeeze in some sightseeing between work.
I met  a few of my previous colleagues in Amsterdam . Went on a canal cruise,dam square and the market area. Since my stay was close by a beach, I made it there too.
Netherlands has a perfect balance of the old and new, with all the building maintained in their old style. And Haarlem, the place I stayed and where the client company was, is the best place ever.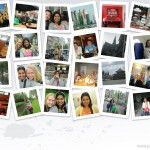 Een van onze werknemers, Lekha, kreeg de kans om Nederland te bezoeken als onderdeel van een project trip. Hier is een deel van haar ervaring beschreven:
1. Wat dit de eerste keer dat je Nederland bezocht?
Ja, die was zelfs mijn eerste trip naar Europa en ik kon geen beter land wensen om naar toe te gaan.
2. Wanneer ben je begonnen met het werken aan je nieuwe project?
Ik ben bij VpsCash in de eerste week van juni begonnen.
3. Hoe heeft het je geholpen voor het project om het Nederlandse team in het begin van de samenwerking te ontmoeten?
Dat heeft me erg veel geholpen om het team persoonlijk te ontmoeten. Ik heb in de korte tijd dat ik daar was een band opgebouwd met het team, met genoeg inside jokes ;)
4. Wat de drie belangrijkste bijzonderheden die je hebt geleerd over de Nederlanders?
Voorstander van aanduidingen.
Heel erg milieuvriendelijkemensen.
Ze houden er van om hun oude gebouwen te houden.
5. Wat heeft je het meeste verrast?
De georganiseerde manier waarop alles wordt behandeld en natuurlijk de aparte rijstrook voor fietsers! Dat was pas een verrassing, aangezien we nauwelijks een voetpad hebben voor voetgangers in India.
6. Heb je je gedrag veranderd nadat je terug was in India?
Verrassend, maar 10 dagen hebben zeker een impact gemaakt. Vooral als het om tijd gaat. Ik ben minder tolerant geworden voor mensen die niet punctueel zijn en ik krimp ineen elke keer als iemand zijn troep op straat gooit.
7. Wat zijn de drie belangrijkste leerpunten van je trip?
Vroeg naar je werk gaan, zorgt voor wonderen.
Constante, duidelijke communicatie is erg belangrijk. Dus als ik geen idee heb wat mijn taak inhoudt, dan twijfel ik niet om het te vragen.
Als een land zich moet ontwikkelen spelt geld geen rol, alleen de mindset van de mensen.
8. Wat heb je gedaan terwijl je in Nederland was? Alleen werk of ook nog leuke dingen?
Ik ben er in geslaagd om tussen het werk door een beetje aan sightseeing te doen.
Ik een paar van mijn vorige collega's in Amsterdam ontmoet. Een tochtje door de kanalen op een boot, de Dam en de markt. Omdat ik vlak bij het strand verbleef, ben ik daar ook heen geweest.
Nederland heeft een perfecte balans tussen oud en nieuw, met alle gebouwen onderhouden in de oude stijl. En Haarlem, de plek waar ik verbleef en het bedrijf van de client zit, is de beste plek ooit.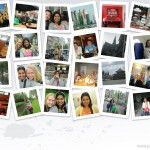 En av våra anställda, Lekha, fick möjligheten att besöka Nederländerna, som en del i ett projekt. Här är ett utdrag från hennes upplevelser:
1.      Var detta din första resa till Nederländerna?
     Ja, det här var min första resa någonsin till Europa och jag kunde inte ha önskat ett bättre land att åka till.
2.      När började du arbeta för ditt nya projekt?
  Jag började på VpsCash första veckan i juni.
3.      På vilket sätt hjälpte det dig i projektet att besöka det nederländska teamet tidigt i samarbetet?
   Jag skulle säga att det hjälpte en hel del att träffa teamet personligen. Även om det var ett kort besök så skapade jag ett band med dem, med tillräckligt många interna skämt. ;)
4.      Vilka är de tre huvudsakliga särdragen du har lärt dig om den nederländska befolkningen?
En rigorist för uppgifter.
Väldigt miljövänliga personer.
De älskar att bevara sina äldre byggnader. 
5.      Vad överraskade dig mest?
   Det organiserade sättet nästan allt hanteras på och såklart att de har skilda körfält för cyklister. Det var verkligen en överraskning, eftersom vi knappt har trottoarer för fotgängare i Indien.
6.      Hur har du förändrat ditt beteende sedan du kom tillbaka till Indien?
          Det är förvånande, men ja, 10 dagar räckte för att göra avtryck. Jag har blivit mer intolerant med personer som inte kommer i tid och det kryper i kroppen varje gång någon kastar saker på vägen.
7.      Vilka är de tre saker du tog lärdom av från din resa?
Att komma in tidigt till jobbet gör underverk.
Att konstant vara tydlig i kommunikationen är mycket viktigt. Om jag inte har en aning om hur jag ska göra i en uppgift tvekar jag inte att fråga.
Om ett land behöver utvecklas är inte pengar den största faktorn, utan människors tankesätt.
8.      Vad gjorde du när du var i Holland? Bara arbete eller också några roliga saker?
Jag lyckades klämma in lite sightseeing mellan arbete.
Jag träffade några av mina tidigare kollegor i Amsterdam. Vi åkte på en kanalkryssning, besökte De Dam och marknadsområdet. Eftersom mitt boende låg nära stranden lyckades jag ta mig dit också.
Nederländerna har en perfekt balans mellan gammalt och nytt, med alla byggnader som har kvar sin gamla stil. Haarlem, platsen jag bodde på och där kundföretaget låg, är det bästa stället någonsin.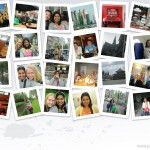 Eine unserer Mitarbeiterin, Lekha, hatte die Möglichkeit im Zuge eines Projektes die Niederlande zu besuchen. Hier ist ein Auszug von ihren dortigen Erfahrungen:
1. War es das erste Mal, dass du die Niederlande besucht hast?
Ja, das war meine erste Reise nach Europa und ich hätte mir kein besseres Land aussuchen können.
2. Wann hast du begonnen für dieses neue Projekt zu arbeiten?
Ich habe die Kooperation mit VpsCash in der ersten Juni-Woche begonnen.
3. Wie hat es dir in Bezug auf das Projekt geholfen das holländische Team bereits früh in der Kooperation zu besuchen?
Ich würde sagen, es hat sehr geholfen vor allem das Team persönlich kennetzulernen. Auch wenn es ein kurzer Besuch war, konnte ich eine Bindung mit dem Team aufbauen mit genug Insiderwitzen;)
4. Was waren die drei wichtigsten Besonderheiten, die du über die Holländer gelernt hast?
Verfechter von Genauigkeits.
Sehr sehr umweltfreundliche Personen.
Sie lieben es ihre alten Häuser zu erhalten.
5. Was hat dich am meisten überrascht?
Die organisierte Weise wie fast alles gehändelt wird und natürlich die Fahrradwege! Ja, das war eine Überraschung, da wir in Indien ja kaum Bürgersteige haben.
6. Inwieweit hat sich dein Verhalten nach der Ankunft wieder in Indien verändert?
Es ist überraschend, aber ja. 10 Tage haben einen Eindruck hinterlassen. Meistens in Bezug auf die Zeit. Ich bin mehr intolerant geworden Personen gegenüber, die nicht pünktlich sind und Ich erschaudere jetzt immer, wenn jemand Müll auf die Straße wirft.
7. Was sind die drei wichtigsten Lerneffekte, die du mit nach Hause nimmst?
Zeitig am Morgen zur Arbeit kommen, wirkt Wunder.
Konstante klare Kommunikation ist sehr wichtig, Das bedeutet, wenn ich keine Ahnung über meine Aufgabe habe, zögere ich nicht nachzufragen.
Wenn sich ein Land entwickeln muss, hängt das nicht vom Geld ab, sondern hauptsächlich von der Denkweise der Menschen.
8. Was hast du unternommen, während du in Holland warst? Nur Arbeit oder auch ein paar spaßige Sachen?
Ich habe es geschafft zwischen der Arbeit noch ein bisschen zu Attaktionen zu besuchen. 
Ich habe ein paar von meinen ehemaligen Kollegen in Amsterdam getroffen. Ich unternahm eine Kanaltour, ging zum Dam und  zum Markt. Da meine Unterkunft nahe am Strand war ging ich auch dort hin.
Die Niederlande haben ein perfektes Gleichgewicht aus alt und neu, z.B. mit all den Gebäuden im alten Architekturstil. Und Haarlem, der Ort an dem ich wohnte und wo sich die Firma des Kunden befindet, ist der beste Ort überhaupt.