7 Not-So-Good Mistakes While Creating Mockups for Mobile App Development
The mobile app development process considers prototyping the app's UI/UX design before the coding becomes a commonly defined process. And for that, you need 'mockups'. They can assist you in identifying and resolving flaws while the app is still in the design process.
As per the latest statistics on mobile apps, one can see a more than proportionate increase in global revenue from mobile apps. Therefore, developing an app is vital for business enterprises thanks to the relentless competition out there. And hiring a professional mobile app development company to help you out with the entire app development process is always recommended!
But, what is a mockup, right? Let's dive into just that.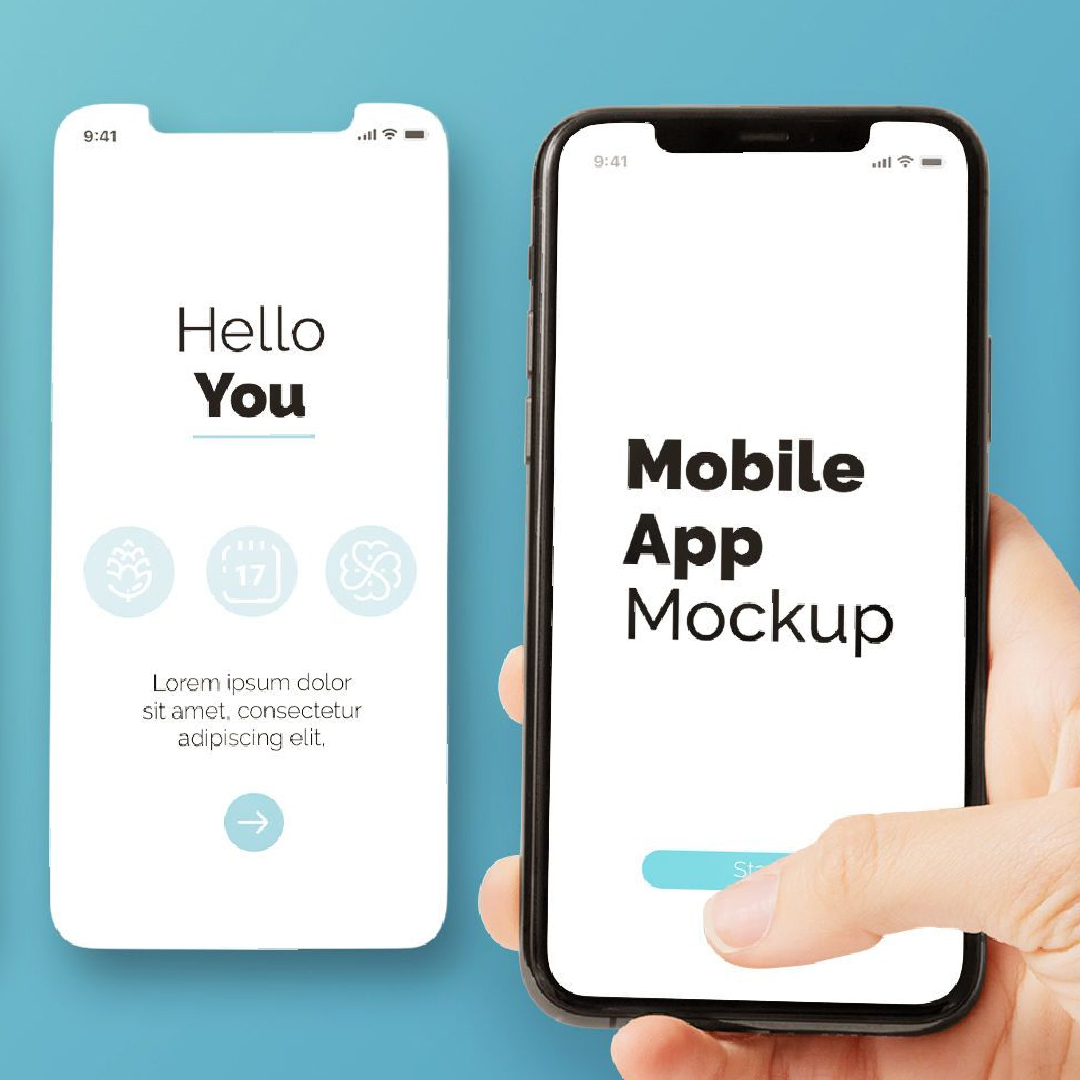 A mockup is an important conceptual tool for mobile app development. It is a black and white outline for all the screens in your app, with all the buttons and as much text as possible. It gives you a rough idea of how your app will appear and function.
It is an excellent tool for closely assessing your own mobile app development concept. Drawing your app concept on screens can help you reveal its flaws as it is almost similar to how a user would experience drawing it.
Conversely, you must also discover what happens if something goes bad during the mockup phase. As much as it looks unexpected, you must accept this scenario as well – 'cause it's always around the corner.
And that's exactly why we are here to rescue your mobile app development process with this insightful post. So, before we figure out the potential mistakes while making mockups, let's check out some 'more things' about it.
What are the Benefits of Using Mockups in Mobile App Development?
Now that you have a general idea as to what a mockup is, you should also know in detail why no part in mobile app development says – skip mockups. And to make it simple for you, these are the crucial benefits offered by mockups.
You can understand how your app transfers from a concept expressed in words to an idea formed in smartphone displays.
You will be able to view how your app will appear in the screen-to-screen format in which it will be presented.
You could visualize appealing app elements and decide to add more of them, or you might notice that there isn't enough space on the screen to include all the buttons and features you desire.
It allows you to obtain feedback and input from people on a real practical mobile app development solution.
Walking through a mockup for the first time is a lot closer to what a user would do the first time they use your app
It will also be useful during the early stages of mobile app development because you will be able to show your developers something tangible while presenting your idea
When creating a mockup, keep strict logic in mind. Essentially, logic is synonymous with practicality. So let's get to the top, common mockup mistakes that anyone could wind up within their mobile app development process.
Read here to know why mobile apps are good for your businesses.
Common Mistakes While Making Mockups in Mobile App Development
1. Not Using the Right Tools
It makes no difference if your mobile app development is for Android, iOS, etc. There will be several tools, but you must avoid the subpar ones. Even though they come with the necessary tools, you must segregate what you want. You may accomplish this by reading reviews written by other users or even testing every tool you own since some prototype tools offer a "test" option.
2. Missing/Omitting Screens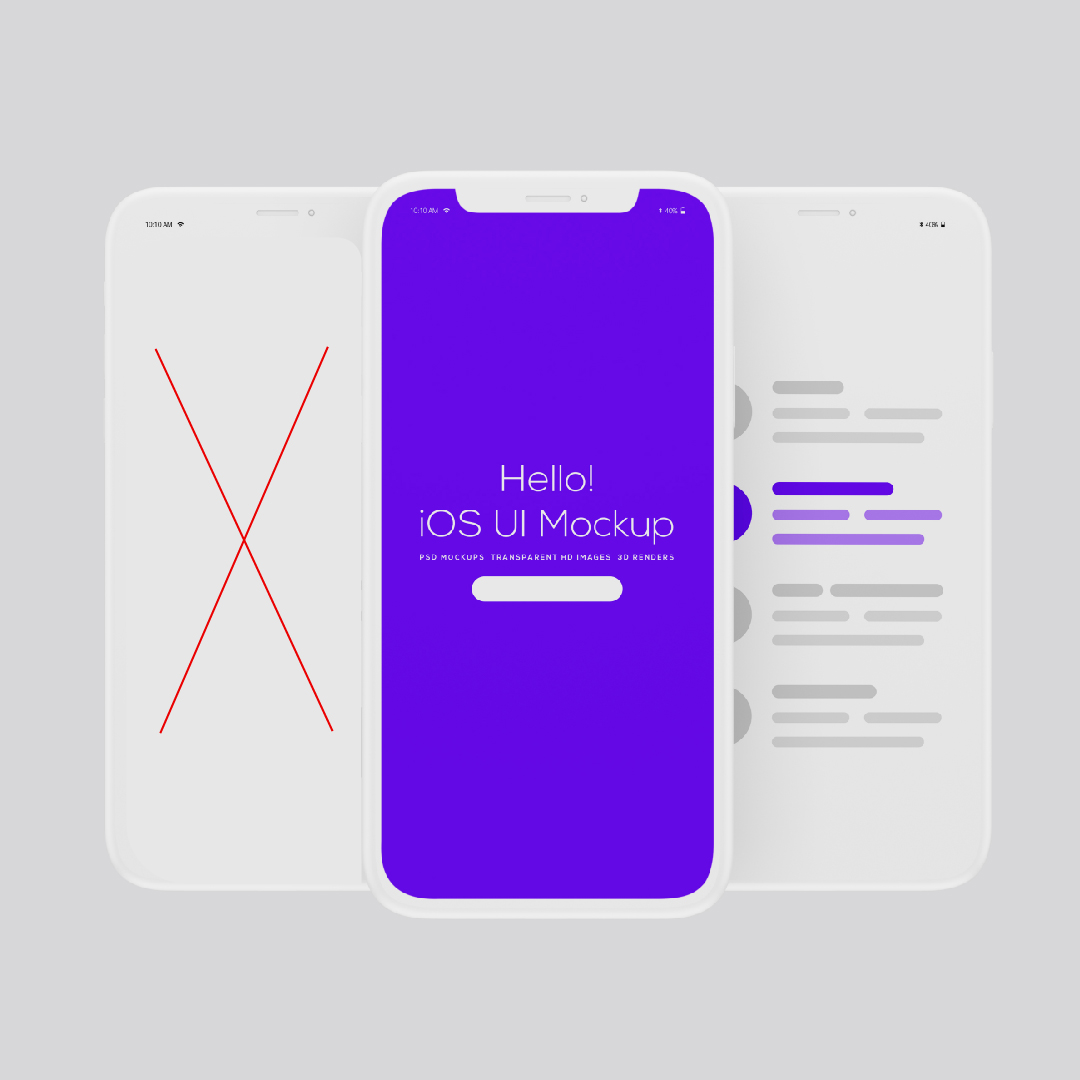 This is a no-brainer. It's a problem since your mockup should contain a depiction of every screen in your app or else your mockup is incomplete. That login confirmation screen? Absolutely yes! The password reset screen? That one too!
Even if the screen background remains unchanged, any image changes demand its own unique depiction in the mockup, and it is regarded as a separate screen. Including items like Terms and Conditions and confirmation screens in your own mockups may be less important.
Additionally, if you hire a professional mobile app development company for your project, they will ensure you receive every single screen mockup as defined above.
3. Adding Screens That Cannot Be Accessed
Make a mental checklist of all imaginable user behaviors within your app. This will guide you in connecting all of the screens in your mobile app development process. When you visualize altering the settings and realize there is no method to get to that screen, you'll understand you need to incorporate some buttons!
4. Including Pointless Buttons Without Functionality
Including buttons that will either not appear in the app or do not serve any function should always be excluded from the mockup. It is essential that all your buttons and displays must be logically connected for your mobile app development project to be successful.
5. Adding Screens that Lack Proper Navigation
It is also handy for recognizing persistent screens to imagine the entire tree of user behavior. If you add a button to your settings screen, you must also include a button to exit the screen. This might be more than simply a back button; it could be an additional icon for all of your displays. This relates to another benefit of creating a mockup: you can ensure that your screen does not get too busy during mobile app development.
6. Missing/No Page Numbers
Numbering pages is an excellent technique to keep your mockup organized while also ensuring proper logic and flow in your mobile app development process. The pages must be numbered in such a way that reflects the user's behavior while using the app.
Mockup screens must be numbered in the sequence in which they will be seen by users. If you have to navigate via the homepage to get through the profile, the number for the homepage ought to be lower.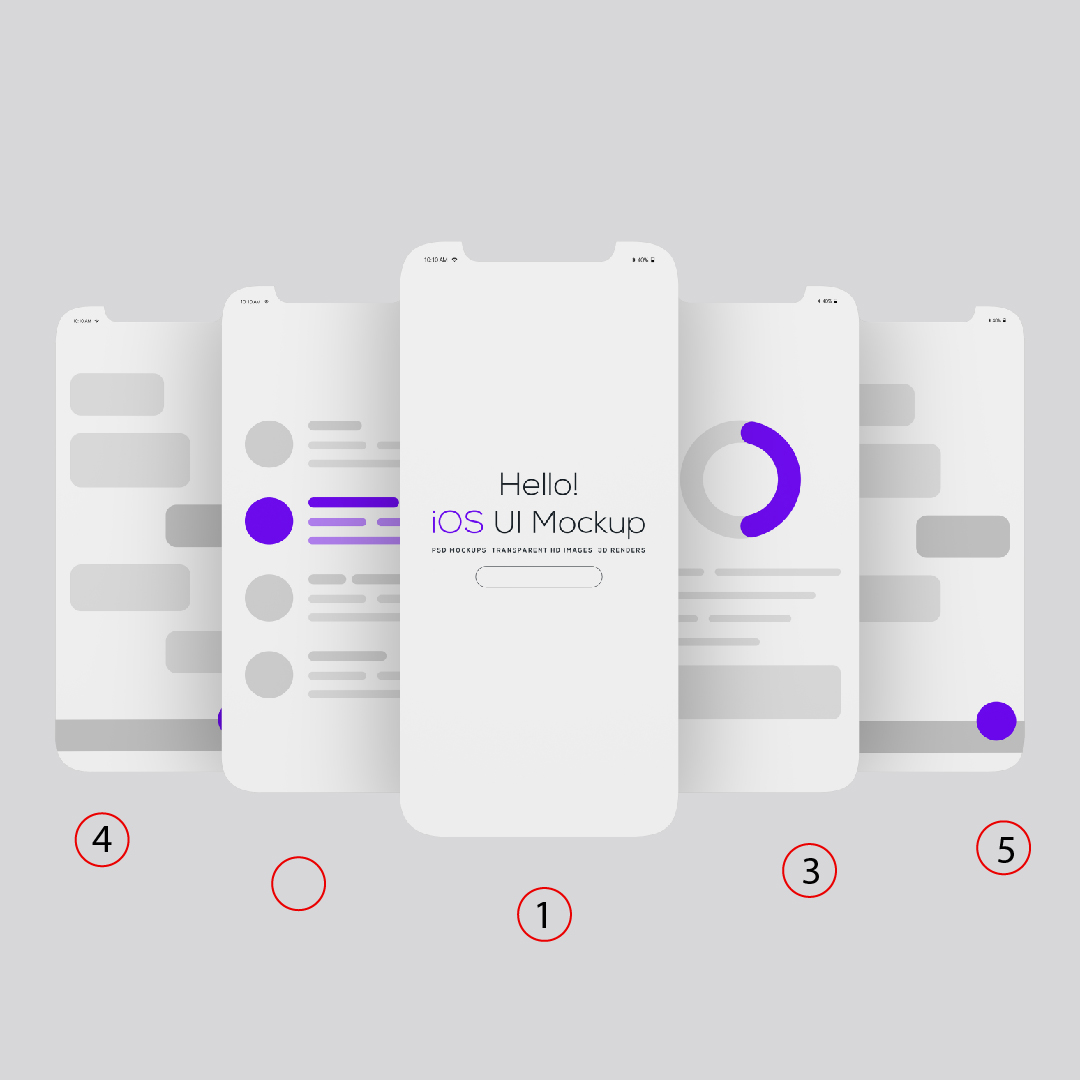 This is simple yet easy to get wrong. When you get to intersection screens and there are other ways the user might choose, you'll have to allocate numbers semi-arbitrarily. In these circumstances, start with the screens that are most vital to the app that has the most buttons connecting to other screens.
7. Getting Confused
Effective feedback is required in mobile app development. Receiving input from nearly everyone, on the other hand, might be exceedingly upsetting. Obtaining input is important, but when the progress of app development is at stake, you can't keep going back and forth between comments from people who aren't performing well. You must stand firm and refuse to listen to them. Instead of attempting to follow everything, you should act on actionable input, which is essential in mobile app development. Since mobile apps are interactive programs, you must pay attention to users who use your app and try to help you in completing the workflow.
Rounding Up
We hope the above information was much needed for your mobile app development. We're certain that you can create a great mockup that will allow you to critically assess and refine your app concept. Making a physical, screen-by-screen prototype will also help you better understand your own concept. It is an indispensable tool and a key step in developing a stellar mobile app. And the last thing, make sure you partner with an established mobile app development company to make your project a grand success. Want to get it done? Call us now!