5 Best Kept Secrets to Design an Effective Brand Identity
Branding is more important than ever before, as more and more businesses rely on customer loyalty for success. But creating an effective brand is more than just slapping a logo on some business cards and calling it good. As customers interact with brands on different levels, including social media, it's important to create a well-rounded brand identity.
Basically, you want your customers to be able to picture your brand as a person. That means knowing the type of traits your brand exhibits, your brand's values, and maybe even your brand's favorite color!
An effective and well-constructed brand identity helps to build recognition and boost customer loyalty — both of which contribute to the growth and success of your company.
But, again, it's not all simply a matter of visual branding! So how do you create a really cohesive brand identity?
Read here to know about some brilliant ways to create a killer online brand presence.
There are plenty of opinions on the subject. But here are five less-discussed tips that address not only externals but the interior makeup of your brand identity, helping you to connect with your customers from the inside out.
1. Pinpoint Your Core Values
Whether you're putting together your brand identity from scratch, or you're doing a rebrand to enhance recognition, this is a good base step. Before you can expect your customers to know who your brand is, you have to know that yourself!
Your brand identity needs to be built around something solid, or it will crumble quickly once your customers question it. That "something solid" should be the core values that animate and drive your company.
As you construct your business plan, write a mission statement that reflects your overall goal as a company. That mission statement can provide some of the core values that you're looking for; for instance, if your goal is to provide affordable products for low-income families, then "family-first" is a great core value to build your brand on.
You can also discern your core values by:
● Assessing what your company offers compared to your competitors
● Analyzing what really matters to your target audience, and how you can meet that need
● Outlining your ideal brand identity within your community
Building a brand that hews closely to your core values will result in brand identity with a solid foundation.
2. Create Built-In Options For Your Visuals
Now, we did say at the beginning that an effective brand identity isn't just about your visuals — but that doesn't mean that your visuals aren't an important component, as well.
Visuals tend to be what we automatically think of when it comes to branding. That's simply because we are visual creatures, and what we see tends to make a bigger impact than what we hear, for instance. So your brand identity should include branded visuals, including colors, graphics, and fonts.
When branding, it's usually advised to develop a style manual, which will allow you to maintain cohesiveness across all of your brandings. This is a good idea, and we do recommend it, but with a caveat. Yes, have a style manual, and yes, stick to it — but allow yourself to be adaptable within those guidelines.
What does it mean to build adaptability into the branded visuals?
That means giving yourself options that are built into the brand. This isn't uncommon; many brands use different color variations for their logos, for example. And you can see it even more strikingly in the playful way that Google, for example, mixes and matches its logo on the main search page. The way that the search engine's name is presented changes frequently, but it is always recognizable as Google. It is always on-brand because Google has given itself adaptability as one of its brand traits.
If you want to create a striking brand identity that can stay fresh, new, exciting, edgy, and offbeat, building adaptability into the branded visuals is a great way to do it. You may not take it to the same extent that Google has, but you certainly can give yourself different color and font options, as well as different graphics and styles. This can be done across the board, for each piece of branded content that you produce.
A great example would be, your logo. Since this is your flagship piece of branding, consider building in different iterations that can be used in different locations or for different occasions. You could even give it a personal touch, such as creating a hand-lettered logo that is completely unique.
To build in adaptability for your brand identity:
● Play around with your branded visuals, such as your logos. Think outside the box.
● Use multiple color palettes for different iterations.
● Change up the style and mood of your pieces to fit the occasion or location.
● To maintain a cohesive brand, make sure you stay on-message.
Read about creating impressive brand experiences using digital signage.
3. Hone Your User Experience
User experience, user interface, customer service, call it what you will, it has an immense role in influencing your branding. You can have the most appealing, visually attractive, philanthropic, affordable brand ever — but it doesn't matter at all if your customer service isn't on point. As an example, statistics indicate that up to 89% of businesses may compete solely on the basis of their customer service. Consumers put such a high level of importance on the overall customer experience that Microsoft's survey tags a whopping 96% of worldwide customers as stating that customer service is a vital contributor to their loyalty to a brand.
Obviously, what that means is that the overall user experience absolutely needs to be top-notch, from start to finish, in order to build that loyalty to your brand. Customers care about brands that care about customers — so a focus on the UX should be a huge part of your brand identity.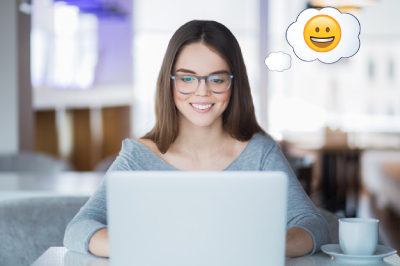 Good user experience is reflected in a variety of ways, many of which depend on the type of business you run. It can be simple — thanking your customer for liking a post on your social media or making sure that their products are delivered on time. It can be complicated — building a responsive algorithm for your chatbot that ensures realistic conversation, an absence of glitches, and a prompt handover to a real person when necessary.
Whatever the requirements, you can make "caring about the customer" a big portion of your brand identity if you:
● Respond quickly to questions or concerns
● Use positive, respectful language at all times
● Follow up on purchases
● Offer incentives, discounts, and deals
● Make your website easy to navigate
● Engage with your audience on social media
● Make the benefit to the customer clear in your advertising copy
● Ensure a user-friendly customer interface that makes the buyer's journey simple
4. Tell Your Story
Story-telling is a fantastic way to market a brand. People like to get the details. They like to have an understanding of where a brand is coming from. The days of faceless, personality-less brands are limited; if you want a solid brand identity, your brand needs to have an identity.
That's why telling your brand's story is an effective way to let your audience know who you are, why you do what you do. Telling the story literally tells people who your brand is; it creates a deeper connection and gives them more of a reason to seek your brand out.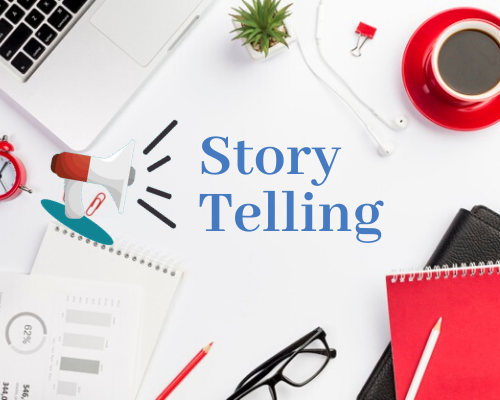 Story-telling is subject to voice, so it's somewhat subjective. Here are a few tips for telling the story of your brand:
● Lay the groundwork. Talk about how your brand came to be; what inspired you to start it? Where did the name come from? What was the thought behind the visuals, such as the logo?
● Talk about yourself, how you relate to the brand, and what it means to you.
● Highlight the people behind the brand, including employees and family members.
● Craft multiple versions of your brand's story: a short and to-the-point version for marketing purposes, a longer and more in-depth version for inclusion on your website, and an encapsulation for social media.
● Cull quotes from the story to use in marketing.
● Reflect a sense of humor.
● Focus on what makes your brand unique.
5. Use Every Opportunity To Reflect Your Brand Identity
Creating a brand identity takes a lot of work. There's a lot of time and effort that goes into building it; so it only makes sense that there will continue to be a lot of time and effort required for maintaining it!
The best way to keep your brand identity effective and strong is to seek out opportunities to reinforce it. That means making absolutely certain that your brand identity is on display in:
● Every piece of branded content
● Every social media post
● Every blog article
● Every piece of marketing
● Every customer interaction
● And in public appearances and community outreach.
You want your brand to be larger than life? The way to make that happen is to use every shiny surface available to reflect it to your audience.