7 Brilliant Tips That Will Make a Big Impact on Your Web Design Skills
Web design skills that harmoniously combine visuals and content are really worthwhile. Acquiring this skill involves lots of effort and dedication plus years of valuable experience. Even if the eye for aesthetics comes to some more naturally, it still requires regular practice and expertise to cultivate a keen taste for good design.
Add to that, web designers also need to think of profitability in every design they do. The design must be appealing and need to convert mere readers into subscribers or customers.
The searchability of a website is also greatly affected by web design. A good web design can optimize different marketing strategies. For starters, it can boost content marketing and email marketing strategies by your team. Every time someone clicks on your content and finds an excellent landing page on the other side, it increases your chances of conversion.
Do you want to develop your web design skills? While there are no shortcuts in web design, there are strategies that can help designers reduce the learning curve and minimize frustration in what they do.
7 Tips on Developing Your Web Design Skills
Web design is about innovation, imagination, and creativity. Designing the logo, graphic design, and the whole web design requires fresh ideas every day. Whether you are an aspiring designer or an accomplished one, you can improve your skills with the following tips.
1. Stay Inspired
Draw inspiration from the world around you. In addition, viewing things as a critic will actually help you improve your skills. Instead of just appreciating a design, discover why the design looks good or appealing to you. Notice the mood, the color palette, the style and strokes, and other elements used to communicate what the designer wants to convey.
An image is like a thousand words drawn. A graphic or web design can tell a story without words. So, constantly take inspiration from what's trending in your niche and even beyond.
Incorporate specific elements that inspire you while maintaining your voice or design style.
Web design is certainly not all about technical capabilities. It requires a great deal of imagination and creativity, so if you allow yourself to stagnate artistically, your creativity will be compromised.
Stay inspired with other forms of art as well. You can engage yourself with music, performance arts, watching quality movies, and even pick up a book to read to help your creative juices flow.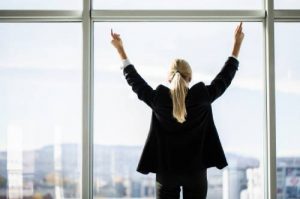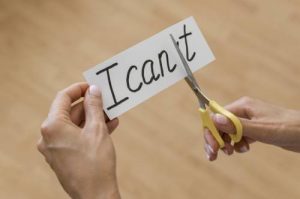 2. Challenge Yourself With a New Skill
Trends in web design come and go. If you're a web designer who only clings to your familiar graphic design or logo design, you might need to rethink your career choices.
Web designing, like any other career field, involves continuous learning. Make it a practice to search emerging trends so that you do not get left behind in the standards of the web design industry.
Web development tutorials are abundant online. Break the monotony by working on different projects or simply discover a new way of doing things.
Make it a monthly goal to learn new web design skills. This exposes you to the basics of any language, design, or tool that will help your next projects.
3. Schedule Regular Downtime
Take care to schedule downtime too. If you're always working, you run the risk of burning out and living under stress, resulting in sloppy designs, missed deadlines, and missed opportunities.
Your ability to think clearly, stay fresh, and solve problems will deteriorate, and, ultimately, your health will suffer too.
That's why it's crucial to schedule regular downtime. If you find you cannot break away from work, then schedule it in your calendar and set a reminder to stop working for a set time.
This way, you can take a break without being overwhelmed by guilt, and you might even find it gives you the motivation to push through the most intensive coding sessions.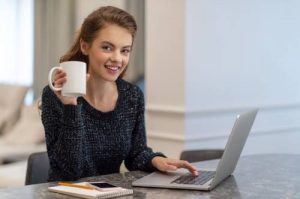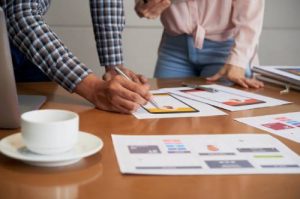 4. Send and Receive Design Feedback
Exchanging feedback with other designers involves getting feedback on your work and giving feedback on others' work.
Getting reviews on your design allows you to identify areas that can be improved. Giving feedback to other designers can help you improve your skills.
In fact, teaching a skill to others is a fun opportunity to learn the skill yourself. So when you're giving feedback and teaching other designers, you're improving your web design skills at the same time.
You may join one of the several web design forums out there to send and receive feedback, like Reddit subreddit such as design-critiques, or join a Facebook design community such as HH Design or Design+Code.
5. Use Open-Source Projects like Github
Open-source projects are perfect opportunities to enhance your web design skills. You can immerse yourself in code writing and designing on sites such as Github. Other designers, experts, and newbies can comment on your work to help widen your web design perspective. By contributing to open-source projects, you can learn how to take constructive feedback and get better over time. Other designers can bring a new approach to your designs as well.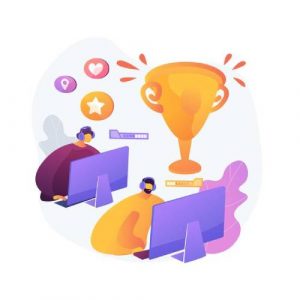 6. Participate in Design Competitions
Another way to develop your skills is by entering web design competitions. Design competitions are great at pushing you out of your comfort zone.
With a design competition, you can't choose a style or subject. Although this is certainly harder than sticking to what you know, it will require you to learn new skills and adapt. The process alone makes you a smarter, more flexible web designer.
And as a bonus, if you happen to win a competition, you'll be awarded a cash prize and, of course, bragging rights that help improve your designer reputation.
There's plenty of design competitions out there, but 99 Designs, DesignCrowd, and DesignContest are great competition avenues to start with.
7. Be Consistent and Develop Good Habits
You need to work diligently to develop your web design skills. And consistency is crucial in building habits and achieving goals. Develop keystone habits that correlate with other beneficial habits. For example, making something new daily links to better discipline design and time management. The more you focus on quality, and implementing best practices as a designer, you will gradually develop your web design skills.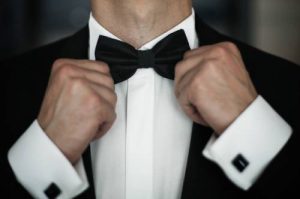 Conclusion: Stand Out as a Web Designer By Building Trust
More than your design techniques and style, when you develop trust and credibility, you can attract the right customers all the more. Skill is rampant nowadays. There is no shortage of web design skills because it is simple to learn and grow.
What is difficult to come by, though, are trustworthy web designers working with honesty and good character. You will be sought after to develop good relationships within your niche, whether it be with your fellow designers or with clients and customers.
As a designer, build your personal brand and market yourself as trustworthy and consistent, and you will discover more projects and customers come your way. The greater the variety of tasks you handle, the more you develop your skill, and the more you build trust.
Are you seeking to collaborate with a reliable and consistent team of web designers and web developers? How about hiring a remote team of web designers and UX/UX designers who specialize in high-end web software, web applications, and web portal development. Have a look at our design portfolio. Reach us to materialize your next web design project.