UI and UX Differences: How Does It Matter to Small Businesses?
The debate on the UI and UX differences or the difference between user interface design (UI) and user experience design (UX) is an unsettled and ongoing one in the design world. This blog is not going to partake in this UI vs UX discourse. It is a genuine attempt to enlighten small business owners about the importance of the user experience design process and user interface design process and why they need to be aware of the differences.
Small businesses need to secure their digital and online presence to successfully draw in customers. Having good UX and UI for your website is essential for this purpose which can be effectively achieved by collaborating with a seasoned provider of UI/UX design services.
These days, having a website is no longer something you consider - it's a must. Attracting customers, boosting your sales, and getting your marketing campaigns to convert leads rely on your website in this digital-driven world. Paying attention to UX and UI will contribute to a website that grabs the attention of potential customers, which is the end goal of having a website in the first place.
With that said, here's a comprehensive explanation of why these things are critical and exactly how they differ.
People often use these terms interchangeably or confuse them to be the same thing. They're related but, at the same time, are different. UX and UI, respectively, stand for User Experience and User Interface.
Both of these deal with website design and contribute to the overall experience of a user when interacting with some website or software. However, UX and UI refer directly to different parts of the design process.
It doesn't always refer to tech, but it usually does when talking in a business-related context. If you hear someone talking about UX, they're typically talking about digital software, a website, or a program running on a modern computer.
When someone uses a product, service, or in this case, a website, it poses the question of how well it's designed with the user in mind. Is it easy to use? Can they navigate through it without much trouble? Do they have a hard time finding what they need? It will typically involve study and user feedback to find the best practices to implement.
In essence, UX involves the quality of a user's experience with the end product or service. There are some well-tested and proven user experience design processes and strategies that have developed over time. If you like to know more, you can read more about 'what is UX strategy.'
Here lies much of the confusion pertaining to UI and UX differences. It's somewhat challenging to give a definitive explanation of UI and even more so to show how it's distinctly different from UX. The best starting point, perhaps, is to understand that User Interface strictly refers to tech, unlike User Experience.
As the name implies, UI design is all about the user interface. In other words, it's how the designers give users a way to interact with a digital product. Not just the process of interaction but also the quality and methods involved.
You've now probably noticed that good UI contributes much toward good UX. That said, it's still a separate design consideration and doesn't fully capture all of what UX design sets out to do.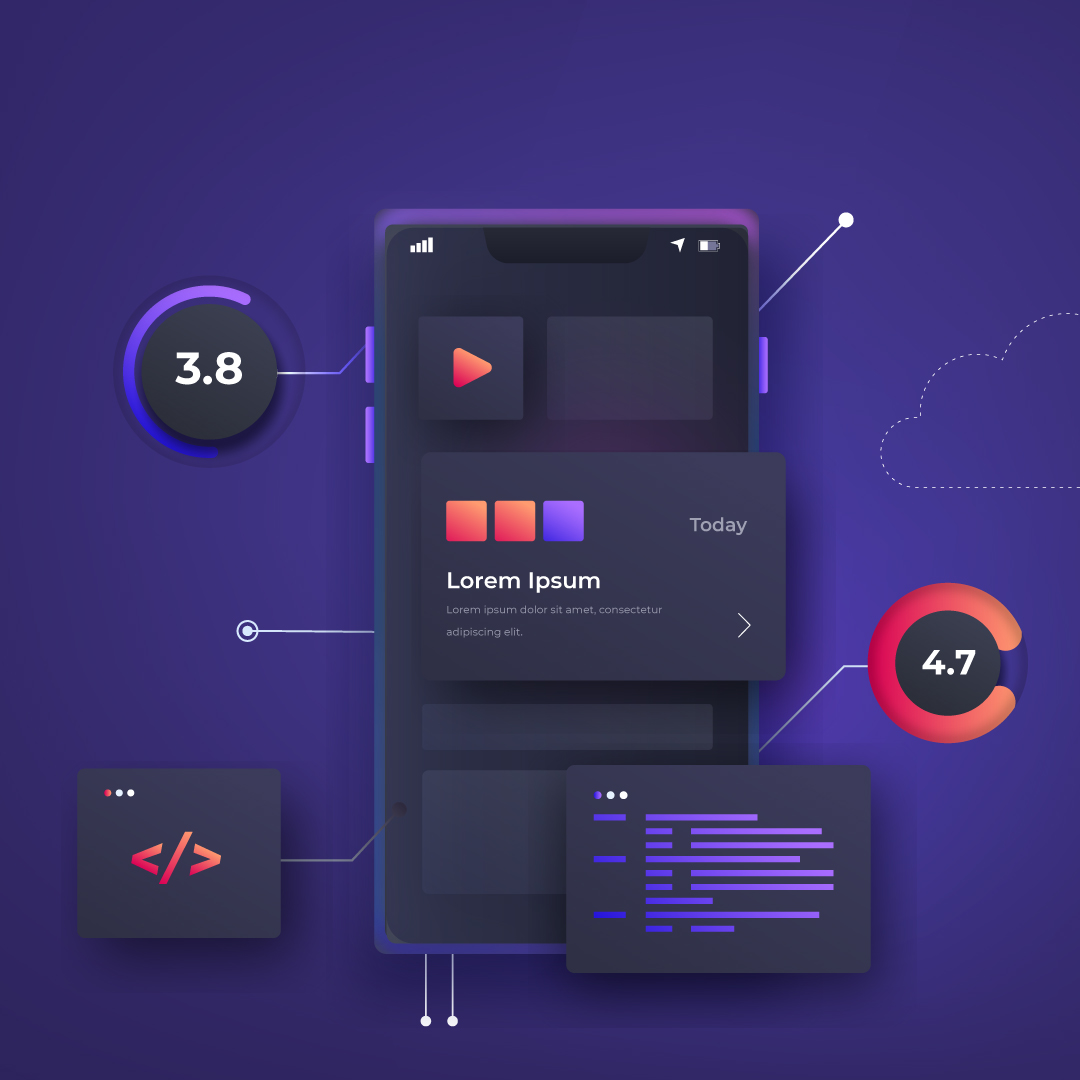 The user interface design process would involve performance optimization and paying attention to images, buttons, icons, navigation, theme, color scheme, and other interface-related things. The goal is to make every interactive and visual element in a program as intuitive as possible.
What Can UX/UI Do For Your Small Business?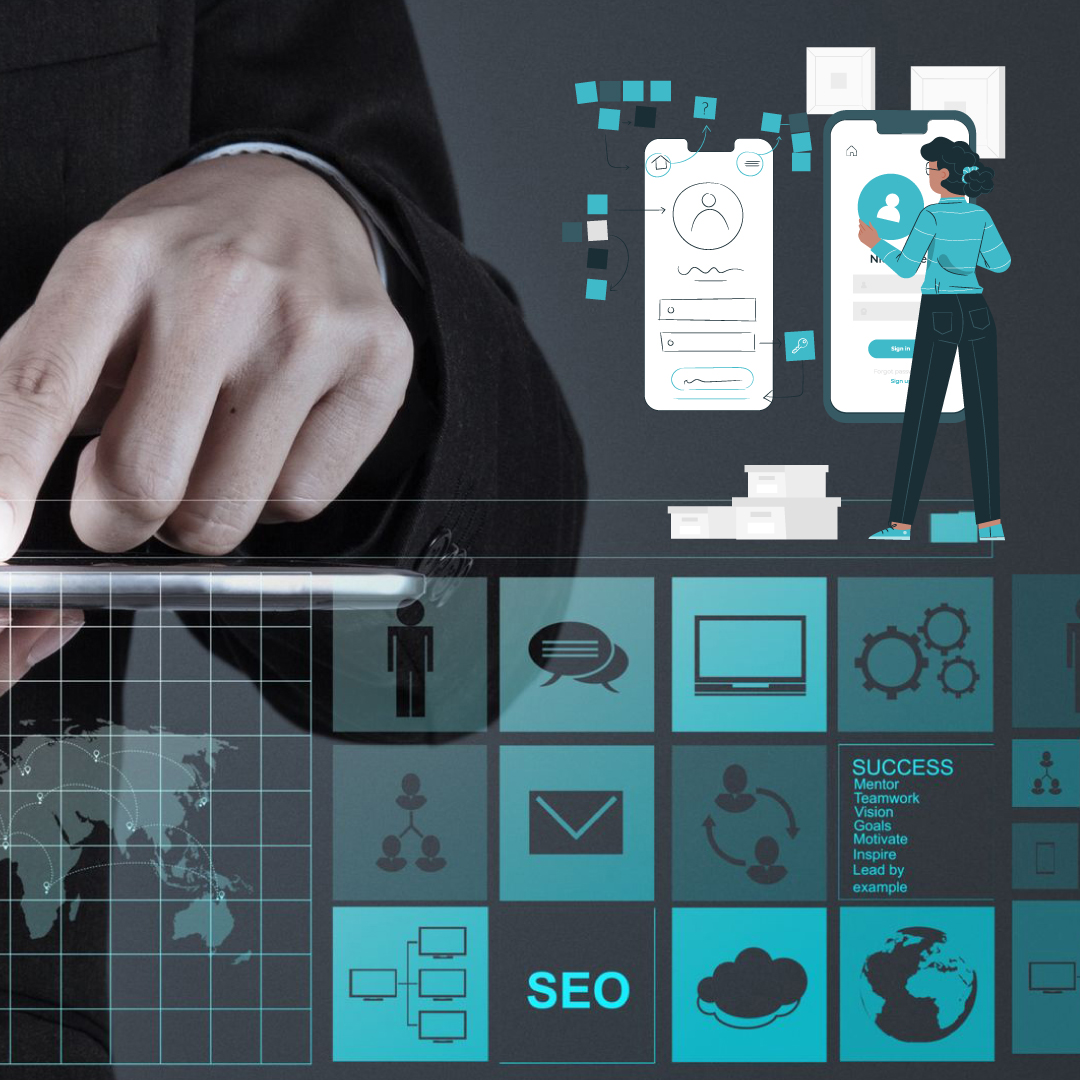 By far, one of the biggest obstacles for a small business is standing out amongst the crowd. You might have an amazing product and stellar customer service, but it's mute if your online presence isn't bringing customers to you.
Considering UX and UI design principles as you structure your website, social media pages, digital marketing, and any software related to your company can significantly help your business. Below is a list containing some of the things UX/UI can help your business with.
There's a saying that goes along the lines of 'your website is the first impression you make on a customer.' User experience makes your website something that users like to see. Correct implementation of UX and UI design can make users want to browse your site and take an interest in what you offer.
Users Are More Likely To Come Back
If you've spent a fair amount of time browsing the internet, like most have, you've almost certainly come across at least one lousy website. Whether you couldn't navigate it, it wouldn't load, had a poor layout, or there was a permanent banner that ate half the screen, something kept you from going back. Surely you don't want this for your site. UX/UI is how you prevent it.
This one is simple enough. An excellent website means people are likely to visit it multiple times. It automatically improves your SEO. And that's never bad for a small business.
Digital marketing campaigns take people to your website. A conversion is when one of these individuals proceeds to purchase your product or service. Your website plays a large role in turning a visitor into a customer, and good or bad UX/UI can contribute to it.
Improve Brand Recognition
When consumers recognize a brand, they see it as more credible, trustworthy, and likely to buy from it. It is something that all large and successful corporations have. Leveraged UX and UI can instantly boost the recognition of your brand. As you gain more exposure, seeing your brand will make customers more likely to want to buy from you.
I hope that all these explanations have made UI and UX differences crisp and clear. You might probably know why these aspects are important while dealing with the online presence of your small business.
You need to secure an online presence when you're growing a small business in this day and age. And securing an online presence is that much easier when you're thinking about UX and UI design. UX and UI differences are evident, but they have similarities as well. They also work together.
Once you start paying attention to your User Experience and User Interface, you'll surely see a change in your business. Use them well, and you'll make your business more recognizable, boost sales, and keep your customers happier. Have queries regarding website development for your business? Get in touch with our UI/UX design services experts now!