The Business Value of Agile RetrospectivesDe Business Value van Agile Retrospectives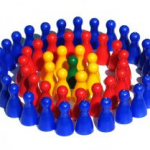 Agile retrospectives are a great way to continuously improve your way of working. Getting actions out of a retrospective that are doable, and getting them done helps teams to learn and improve. An overview of things that you can use to get value out of your retrospectives.
Together with Luis Gonçalves I have written the pocket book on Getting Value out of Agile Retrospectives which can be downloaded from InfoQ and Leanpub. This book is based on our blog posts on retrospectives (see Luis blogs on retrospectives and Ben's blogs on retrospectives). We value your feedback, feel free to contact me and let me know what you think of this?
Retrospectives bring benefits to Agile teams, they help them to improve and increase the business value to their customers and the company.
The things that you can do in retrospectives to get business value out of them are:
 The retrospective Prime Directive
The prime Directive from the book Project Retrospectives by Norm Kerth assures that a retrospective is a positive event. It states: "Regardless of what we discover, we understand and truly believe that everyone did the best job they could, given what they knew at the time, their skills and abilities, the resources available, and the situation at hand".
With the Prime Directive people feel comfortable enough to share their problems, opinions and concerns. Which is important as that assures that retrospectives become an effective team gathering to learn and find solutions for teams to improve their way of working.
If you want to learn more about the theory behind retrospectives, see the book Agile Retrospectives* from Esther Derby and Diana Larsen.
Visibility
I stimulate teams to use the means they already have to make their actions visible. Stick them to the wall at their workspace, put them on their planning board, use them as input in the planning game, etc. For bigger improvements it often helps to define a User Story (describing who, what and why), and plan time to do it. For some examples on visibility, "Continuous Improvement, Make it Visible!".
We need to  need to uncover better ways to do (process) improvement, and retrospective support that. I prefer to do short cycled improvement, helping teams to develop continuous improvement skills. Teams can self-assess their agility and actually use Scrum for process improvement. With improvement (change) skills, teams become agile and lean. and are able to efficiently manage their own improvements and deliver more value to their customers.
How does a Retrospective look?
Different techniques help you to get the most out of retrospectives. They are also useful when there is a risk that teams might be getting bored with retrospectives.
Different kinds of techniques that I use are:
I use the 4 retrospective Key Questions from Norm Kerth, including "what did we learn?" and "what still puzzles us". In many of my retrospectives, learnings are shared and valued, and the puzzle question has revealed lot's of tough issues that needed attention.
A variant on the 4 questions is to divide a flip-over into quadrants, labeled "continue", "start", "stop", and "shout out" (shout out is where you can give appreciation to what team members did). Team members write sticky notes and add them to the quadrants. You can do clustering and dot voting to determine which actions will be done in the next sprint.
Actually, there are lots of different questions that you can ask in retrospectives. The trick is to pick the ones that help the team to build up insight into the main/urgent issues and improvement potential and add questions where needed to go deeper during the retrospective.
When there are issues in a team that need to be discussed, I have each team member state how they feel about the past sprint in 1 word. Chances are big that at one or more words, with some questioning, triggers a discussion where things are spoken out about the team that often don't reach the surface. A variant is to use images from magazines or the web or have team members draw an image on how they feel about the sprint.
When there was a significant problem, that the team doesn't want to happen again, I do a Root Cause Analysis using a 5 times why retrospectives. Often actions coming out of the retrospective can be done immediately in the next sprint.
To explore how team members are collaborating, I have them draw a timeline of things that have happened during a sprint. They can use smileys to show how people felt about it. This makes visible where a team faced some tough situations, and where there were high energy and flow. It is also a great way to measure team happiness and improve team morale.
A somewhat similar technique is to ask team members when they felt high energy (flow!) during a sprint, and when low energy. Discussing these moments helps a team explore their way of working, to discover bottlenecks and take action.
One of the most valuable questions that I have experienced in retrospectives is asking why? It gives insight in people's behavior and their feelings and motives that drive them, helps to find root causes of problems, and reveal the strengths that people have. And helps teams to see common goals, and find ways to collaboratively reach them.
You can use a solution focused approach in a strengths based retrospective to visualize the strengths that people and teams have, and explore ways to use them as a solution to problems that they are facing (for a article in Dutch on this, seeVeranderen vanuit je sterktes, da's anders).
You can also use a deck of cards to discuss the qualities of the team members (Dutch: Kwaliteitenspel). This is often useful with new teams, to combine a retrospective with team building, and to develop feedback skills.
When time is limited and a team feels pressured, I often do the "perfection game". I ask team members to rate the sprint on a scale from 1 to 10, and to state what they could do in a next sprint to make it "perfect" and score a 10. Try to limit actions and come to one significant improvement that can be done in the next sprint.
A technique similar to the perfection game is the Angels Advocate, a brainstorming technique which stimulates creative and positive thinking. Just as the perfection game you are not allowed to say negative things (that would make it a Devil's Advocate).
When a team has many actions open from previous retrospectives and finds it difficult to implement actions, I use the retrospective to set priorities and remove some of the actions from their list. They come out of the meeting with fewer actions, and feel more empowered to work on the ones which are still open, because they now have a better picture of why these actions are needed.
You can use (family) constellation to see how team members and stakeholder co-operate. Have the team members take a role, either representing the team, or a stakeholders that the team interacts with. The members take positions in a room, showing how they feel that the roles relate to each other. Then ask a team member to move, and have other team-members react to that, visualizing the interaction within the team, and with the stakeholders of the team. This can give insight in team dynamics, and visualize collaboration issues.
When you have a agile project with multiple teams, you can improving collaboration with the retrospective of retrospective. This is a good way to share learnings across a project, and to solve problems that a project is facing.
If you have teams that have more than one customer, maybe even multiple product owners, things are different. Team members are often not working together on a daily base. You can do a retrospective for teams with multiple customers to find actions that will be beneficial for the complete team.
Using these techniques helps to keep teams in a continuous learning and improvement state, making many small steps in delivering more value to their customers.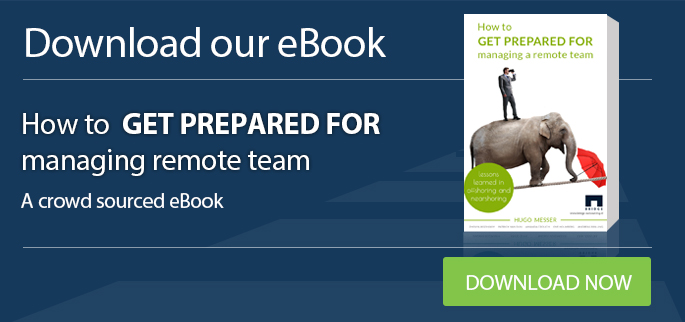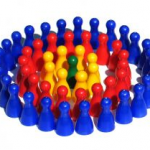 Agile retrospectives zijn een geode manier om uw manier van werken continu te verbeteren. Het verkrijgen van actie punten uit een retrospective die haalbaar zijn en ze ook daadwerkelijk bereiken helpt een team om te leren en verbeteren. Een overzicht van dingen dat u kunt gebruiken om waarde uit uw retrospectives te krijgen.
Samen met Luis Con?alves heb ik een pocket boek geschreven over Getting Value out of Agile Retrospectives die gedownload kan worden vanaf InfoQ en Leanpub. Dit boek is gebaseerd om onze blog posts over retrospectives (zie Luis en Ben?s blogs over retrospectives). We hechten waarde aan uw feedback, voel je vrij om me te contacteren en laat me weten wat u er van vindt?
Retrospectives geven veel voordeel aan Agile teams, ze helpen hen te verbeteren en hun business value te vergroten tegenover klanten en het bedrijf.
De dingen die u kunt doen in retrospectives om hieruit business value te halen zijn:
Maak het team er bewust van dat we op zoek zijn naar acties die *zij* kunnen doen. Een voordeel van retrospectives is dat acties gedefinieerd en uitgevoerd worden door het team zelf.
Focus op het begrijpen in plaats van schuld geven. Ik gebruik de prime directive om er zeker van te zijn dat ik mensen benader op een positieve manier en om samen tot verbeteringen te komen.
Beperk het aantal acties. Het is beter om sommige ?hoge kwaliteit? acties te hebben dan teveel acties met het risico dat ze niet worden gedaan. Ik gebruik de ?golden rules for Agile process improvement? om teams te helpen om samen te werken in een vlotte, effici?nte en positieve manier terwijl ze de manier van werken verbeteren.
Help teams om deze verbeteracties te vinden die belangrijk voor ze zijn en zorg ervoor dat ze hun werk kunnen doen. Ik gebruik retrospectives om macht aan het team te geven en om professionals te bekrachtigen!
Gebruik Root Cause Analysis om de oorzaken (niet de symptomen) te vinden van problemen; definieer dan acties om ervoor te zorgen dat ze niet weer gebeuren. Wanneer mensen het probleem en de oorzaak begrijpen, dan zijn ze vaak meer gemotiveerd om eraan te werken.
Volg de acties op, het evalueren van de progressie van de acties, help het team begrijpen waarom sommige acties lukken en waarom andere acties niet lukken (double loop learning) en maak de progressie zichtbaar.
Gebruik verschillende technieken in retrospectives afhankelijk van het probleem dat speelt, de mindset van het team, etc. Zorg ervoor dat u een toolbox aan retrospectives technieken hebt. Als u twijfelt, probeer dan iets nieuws! Gebruik retrospectives om continu te verbeteren in een duurzame agile manier in plaats van de traditionele big bang aanpak. Het vervangen van alle processen maakt een organisatie niet Agile. Mensen moeten nieuwe manieren leren en ontdekken om hun werk te doen en retrospectives kunnen hen daarbij helpen.
The retrospective Prime Directive
De prime directive van het boek Project Retrospectives van Norm Kerth verzekert dat een retrospective een positieve gebeurtenis is. Er staat: ?Ongeacht wat we ontdekken, we begrijpen en geloven dat iedereen zijn best heeft gedaan, gegeven wat ze wisten op dat moment, hun skills en vaardigheden, de beschikbare middelen en de situatie die toen speelde?.
Met de Prime Directive voelen mensen zich comfortabel genoeg om hun problemen, meningen en zorgen te delen. Dit is belangrijk omdat het ervoor zorgt dat retrospectives een effectieve team bijeenkomst wordt om te leren naar het zoeken van oplossingen voor teams om hun manier van werken te verbeteren.
Als u meer wilt leren over de theorie achter retrospectives, lees dan het beoek Agile Retrospectives* van Esther Derby en Diana Larsen.
Zichtbaarheid
Ik stimuleer teams om te gebruiken wat ze hebben om hun acties zichtbaar te maken. Plak ze op de muur bij hun werkplek, zet ze op hun planningsbord, gebruik ze als input in de planning, etc. Voor grotere verbeteringen helpt het vaak om een User Story te defini?ren (beschrijven wie, wat en waarom) en plan hiervoor tijd in. Voor voorbeelden van zichtbaarheid, ?Continuous Improvement, Make it Visible!?.
We moeten beter manieren ontdekken voor (proces) verbeteringen en retrospective ondersteunt dat. Mijn voorkeur gaat naar het doen van korte cyclische verbeteringen, het helpen van teams om continue verbeteringen te ontwikkelen. Teams kunnen zelf hun agility berekenen en Scrum gebruiken voor proces verbetering. Met verbeterde (veranderde) skills worden teams agile en lean en zijn in staat om effici?nt hun eigen verbeteringen te managen, waardoor ze meer van waarde zijn voor de klanten.
Hoe ziet een Retrospective eruit?
Verschillende technieken helpen om het meeste uit retrospectives te halen. Ze zijn ook handig wanneer er een risico ontstaat dat een team verveeld raken met retrospectives.
Verschillende technieken die ikzelf gebruik zijn:
Ik gebruik de 4 retrospective Key Questions van Norm Kerth inclusief ?wat hebben we geleerd?? en ?wat begrijpen we nog steeds niet?. In veel van mijn retrospectives worden de dingen die we geleerd hebben gedeeld en gewaardeerd en de andere vraag heel veel moeilijke zaken onthuld die aandacht nodig hadden.
Een variant van de 4 vragen is om een flip-over te verdelen in kwadranten, gelabeld met ?continue?, ?start?, ?stop? en ?shout out? (shout out waar u waardering kunt geven aan wat uw teamleden gedaan hebben). Team leden schrijven sticky notes en voegen ze aan de kwadranten toe. U kunt clustering en dot voting gebruiken om te beslissen welke acties gedaan moeten worden in de volgende sprint. Er zijn veel verschillende vragen die u kunt stellen in retrospectives. De truc is om degene eruit te pikken die het team helpen om inzicht op te bouwen voor de hoofd/dringende kwesties, verbeterpotentieel en het toevoegen van vragen waar het nodig is om dieper in te gaan op de kwesties.
Wanneer er kwesties zijn in een team die besproken moeten worden, zorg ik ervoor dat elk teamlid vermeld in ??n woord hoe zij zich voelen over de afgelopen sprint. De kans is groot dat ??n of meer worden, met wat ondervraging, een discussie op gang brengen waar dingen worden besproken over het team dat anders nooit boven water zou komen. Een variant is het gebruik van maken van afbeeldingen van magazines of het internet of laat de teamleden een beeld tekenen over hoe zij zich voelden over de afgelopen sprint.
Als er een significant probleem is waarvan het team niet meer wil dat dat gebeurt, dan doe ik een Root Cause Analysis met een 5 keer waarom retrospectives. Acties die daaruit voorkomen kunnen vaak meteen gedaan worden in de volgende sprint.
Om na te gaan hoe teamleden samenwerken, laat ik zee en tijdlijn teken van de dingen die gebeurt zijn tijdens een sprint. Ze mogen smileys gebruiken om te laten zien hoe men zich daarbij voelden. Dit maakt het inzichtelijk wanneer het team in moeilijke situaties zat en wanneer er veel energie en een hoge flow was. Het is ook een geweldige manier om het geluk van het team te peilen en de moraal van het team hoog te houden.
Een soortgelijke techniek is het vragen aan de teamleden wanneer zij veel energie (flow!) voelden tijdens de sprint en wanneer weinig energie. Het bespreken van deze momenten helpt een team achter hun manier van werken te komen, om de knelpunten te ontdekken en hierop actie ondernemen.
Een van de meest waardevolle vragen die ik ervaren heb met retrospectives is waarom? Het geeft inzicht in het gedrag van mensen en hun gevoelens, motieven die hen drijven, het helpt bij het vinden van de kern van hun problemen en laten hun sterke kanten zien. Het helpt het team om gezamenlijke goals te zien en het vinden van manieren om al samenwerkend deze doelen te bereiken.
U kunt een oplossing gefocuste aanpak gebruiken in een krachten gebaseerde retrospective om de sterke kanten van de mensen en het team te belichten. U kunt ze gebruiken om een manieren te vinden voor een oplossing van de problemen waar ze tegen aan lopen (zie ook Veranderen vanuit je sterktes, da?s anders).
U kunt ook een pak kaarten gebruiken om de kwaliteiten van het team te bespreken (het Kwaliteitenspel). Dit is vaak handig met nieuwe teams om het te combineren met een retrospective en teambuilding voor het ontwikkelen van feedback skills.
Wanneer de tijd beperkt is en het team voelt zich onder druk gezet, doe ik vaak het ?perfection game?. Ik vraag de teamleden om een cijfer te geven aan de sprint op een schaal van 1 tot 10 en vermelden wat ze in een volgende sprinten zouden kunnen doen om er een ?perfecte? score van 10 van te maken. Probeer het aantal acties te beperken en kom tot ??n significante verbetering dat gedaan kan worden in de volgende sprint.
Een techniek gelijk aan de perfection game is de Angels Advocate, een brainstorm techniek dat creatief en positief denken stimuleert. Hetzelfde als de perfection game mogen er geen negatieve dingen worden gezegd (dat het de Devil?s Advocate maken).
Wanneer een team veel acties open heeft staan van de vorige retrospective en het moeilijk vinden deze acties te implementeren, dan gebruik ik retrospectives om de prioriteiten te stellen en het verwijderen van sommige acties van de lijst. Ze komen uit de meeting met minder actiepunten en voelen zich meer gemotiveerd aan de acties te werken die nog open staan om dat ze een beter beeld hebben waarom deze acties nodig zijn.
U kunt (familie) constellatie gebruiken om te zien hoe team leden en stakeholders samen werken. Laat de teamleden een rol spelen, of het representeren van het team of de stakeholders die samen werkt met het team. De leden nemen posities in in een kamer om te laten zien hoe zij denken dat de rollen tot elkaar relateren. Vraag dan aan een teamlid om te bewegen en laat de andere teamleden hierop reageren, om de interactie binnen het team en met de stakeholders te visualiseren. Dit kan inzicht geven in de dynamiek van het team en het visualiseert de samenwerkingsproblemen.
Wanneer u een agile project hebt met meerdere team, kunt u de samenwerking verbeteren met een retrospective van een retrospective. Dit is een goede manier om kennis te delen over het project en het oplossen van problemen die ontstaan zijn bij het project.
Als u teams heeft die meer dan ??n klant hebben, misschien wel multipele producteigenaren dan is het een ander verhaal. Team leden werken niet vaak dagelijks samen. U kunt dan een rectrospective doen voor teams met multipele klanten om actiepunten te vinden die voordelig zijn voor het gehele team.
Gebruik maken van deze technieken helpt om teams continu te laten leren en verbeteren, veel kleine stappen laten zetten in het afleveren van meer waarde naar de klanten toe.