5 Intriguing Things to Do on a Programmers' Day!
Today is Programmers' Day (September 13, 2021), a day dedicated to celebrating the favorable evolutions that programmers introduce in our daily lives. Some of my colleagues even wonder if they have a day. And I don't get surprised by their obliviousness. They are analyzing a lot; getting ready to handle some unexpected mishaps anytime; devising plans B, C, or even D; and, busy delivering a better job every time. Can't blame them for being unenlightened about a day that is dedicated to them! Or maybe because they treat every day as the day of the programmer. LOL!!!
I really wonder what the world thinks about us, 'programmers'. Are we a bunch of nerds spending a lot of time at their desks? Weirdo professionals, who write some lines of code on a daily basis and get things working like magic? These notions may be true, but they just scratch the surface and let us make our stance clear on this Programmers' Day.
We may seem like a complicated species to inhabit the earth. But the reality is: we are the best problem-solvers and only genuine and capable people can be programmers. Read 'Why We Love Programming' to find out many reasons for us to love programming.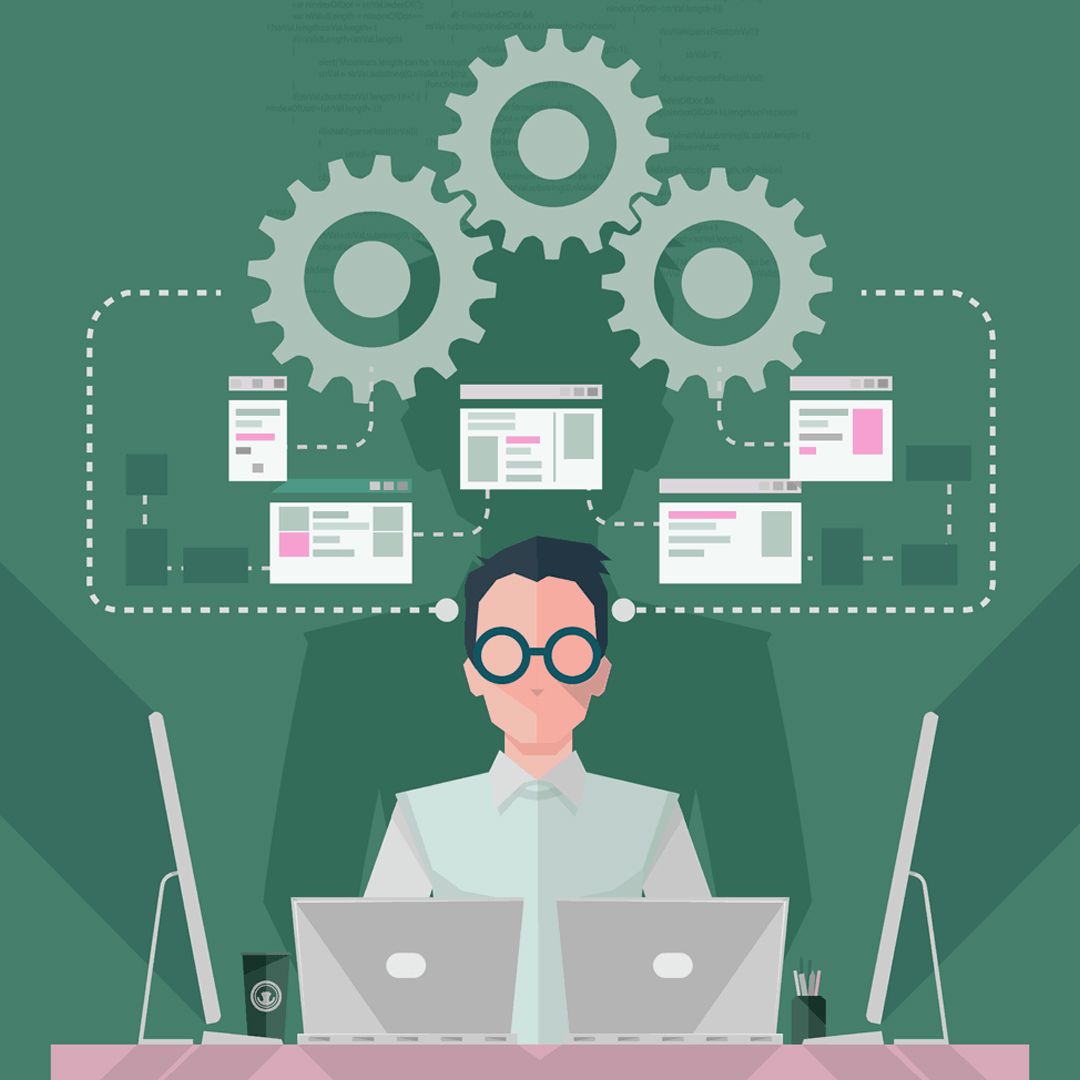 Now, the purpose of this blog is to enlighten all my fellow programmers about the existence of Programmers' Day and to throw some intriguing ideas to spend this day wisely. Let's start conspiring now.
What Is Programmers' Day or the Day of the Programmer?
If some are still wondering why this day and why on this date, here is the reason. The 256th day of the year is dedicated as Programmers' Day to celebrate programmers and to thank them for all they do. If no one else is thanking us, why don't we spend this day thanking each other? Or at least we can remind the world about the need to thank us.
Jokes apart, this day pays tribute to the positive changes that programmers bring about into everyone's life. As I said, it falls on the 256th day of the year, i.e. September 13 in normal years and September 12 in leap years.
I don't think that I need to shed light on the significance of the number 256. The number 256 is the number of distinct values that can be represented with a byte. 256 is also the highest power of two that is less than 365, the number of days in a common year. Source
Some Intriguing Things to Do on This Programmers' Day
Aren't we tired of doing the same routine as if our life whole depends on it? A day starting with grabbing a cup of coffee/tea and ending it by hitting a sack with tired eyes and neck. Getting up again to fill the time between these two phenomenal events with commuting, meetings, analysis, brainstorming, designing, coding, testing, debugging, documenting, (lunching, snacking, and filling more cups, natch). And gosh! Some take up coding even in their free time!
Now, there is no better day than a Programmers' Day to spend our day differently. Wanna know some ways? Here we go… (Disclaimer: A few of these ideas are inspired by many internet sources.)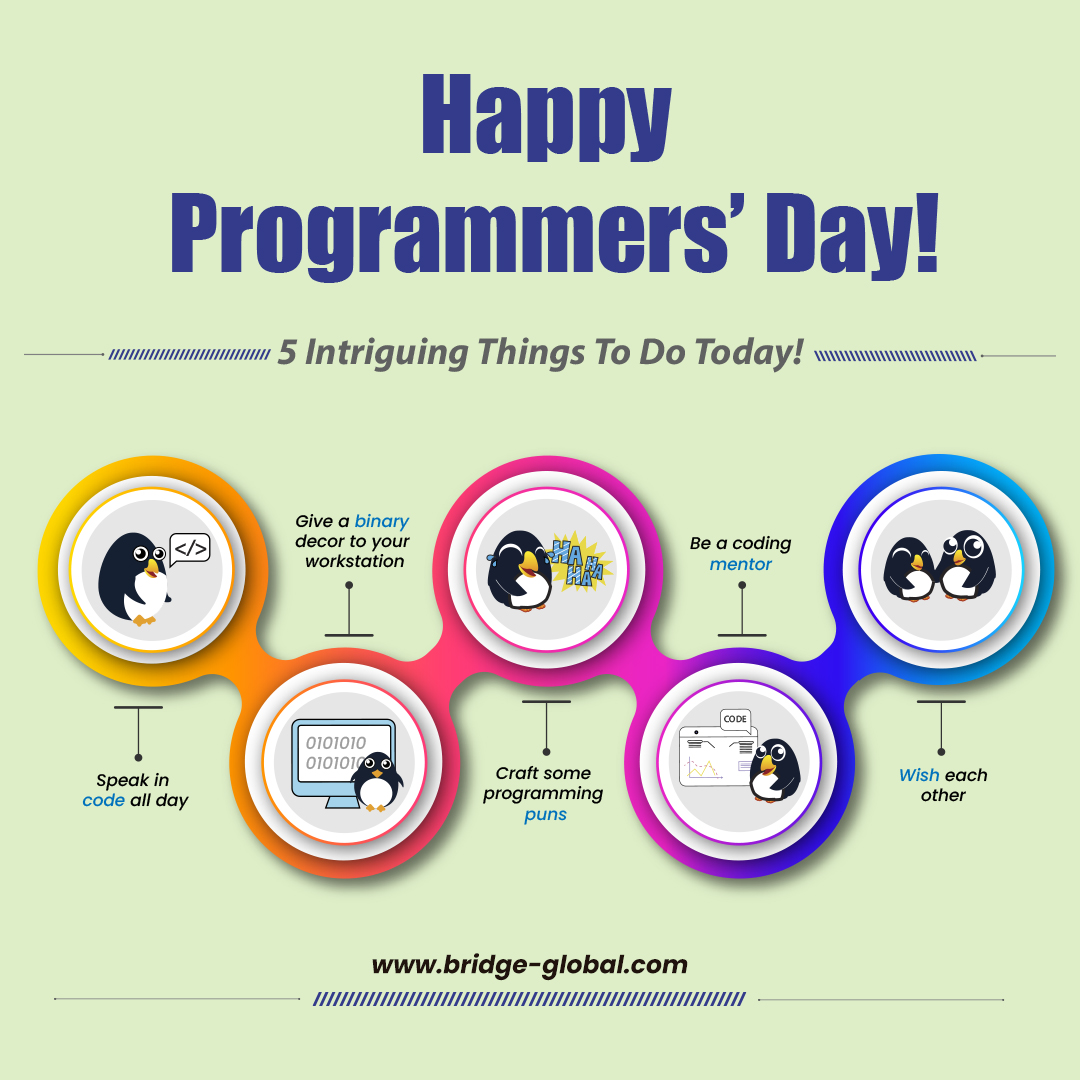 1. Try to speak in code all day
As you know, coding is in English. But it doesn't mean that if you know the English alphabets you can code. But how about speaking to each other in code on this Programmers' Day?
Have you ever been amused by this idea of talking in code? If the coding language can power up the software, why don't we try to converse with it (at least for a day)? I have found an interesting read to motivate you to talk code.
I know, how difficult it would be to speak code. You can even try pseudocode to make your tête-à-tête more appealing and understandable. Ensure that non-programmers are not around when you guys attempt on it. I don't want you to scare people away.
2. Give your workstation a binary impact
How about giving a binary impact to your workstation? Try decorating it with zeros and ones, or even make a tree hanging with 'zeros' and 'ones' to place it on your desk. Let the world ask about it and know about it. If you are working from home, make a visible and appealing binary decoration to show off in video calls. Isn't it a cool tribute to the power of 'zero' and 'one' in solving complex problems?
3. Lighten up the mood with programming puns
I know you love laughing at programming puns/jokes. Now, how about creating one to tickle the funny bones of other programmers? Moreover, we are working the whole day to make this world a better place. Don't we deserve to laugh out aloud and the best thing is to laugh at the programmers' tribe? Let this day of the programmers be a hilarious one to laugh at yourself. Try your hands at making some insider jokes that only programmers will get. Roll your sleeves up and get into crafting some amusing puns.
If you're feeling incapable of churning out puns, search for some exciting puns on the web/developer communities. There are lots of programmers with an irresistible urge to crack jokes 24 hours a day. Go and motivate them, at least.
4. Take up mentoring
As we are living in an increasingly technologically reliant society, many young folks out there are curious to learn the science and theory behind websites and apps. Make your programming skills useful to others by mentoring someone interested to learn coding. To quote from The Wall Street Journal, "Programming teaches logic, higher-level math and learning concepts that make you smarter and more useful no matter what."
If you feel you can be a great resource to teach and motivate, go ahead and volunteer yourself to teach in some coding classes or take up mentoring. Support the programming skills of those who are in need by looking through their code, suggesting helpful resources to improve programming skills, imparting insights, etc.
5. Wish each other
Wish each other (programmers) a Happy Programmers' Day. Let them know about it and be glad about it. You can try sending them wishes in code.
Rounding Off with a Happy Programmers' Day
Here's my advice to all my tech-savvy well-rounded professionals. You've learned programming to stand out in the crowd, grab a great job, and have the joy of digitizing ideas. Why don't we ditch the mundane stuff and be different on this Programmers' Day?
Have a great Programmers' Day and I wish your code gets compiled on the first try, today and always.