Offshore Outsourcing Services – Is Offshore Outsourcing Beneficial to Small Business?Offshore Outsourcing Services – Is Offshore Outsourcing Gunstig voor Kleine Ondernemingen?Offshore Outsourcing Dienste – Is Offshore Outsourcing profitabel für kleine Unternehmen?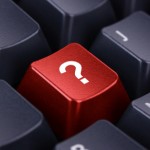 Some small business owners wrongly assume that offshore outsourcing services are for the fortune 500 companies alone. Also, the mere thought of entrusting their business functions to an offshore vendor disturbs small business owners. Yet, small businesses are one of the greatest beneficiaries of outsourcing, especially when it is done for the right reasons and in the right way.
Typically, the small business owners handle virtually every aspect of their business alone. They feel more comfortable to do so, having the notion that nothing would go wrong, when they take complete charge of their business functions.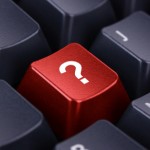 Sommige eigenaren van kleine organisaties zijn in de foutieve veronderstelling dat offshore outsourcing services alleen zijn voor de Fortune 500 bedrijven. Tegelijkertijd vinden ze het een verontrustende gedachte om hun bedrijfsactiviteiten toe te vertrouwen aan een offshore aanbieder. Toch zijn het de kleine bedrijven die onder andere het meeste rendement uit outsourcing kunnen halen, helemaal als het met de juiste redenen en op de juiste manier gebeurt.
Doorgaans behandelen eigenaren van kleine bedrijven vrijwel elk aspect van hun bedrijf zelf. Ze zijn dan het meest gerust met de gedachte dat niets dan mis kan gaan als ze de volledige controle over de bedrijfsactiviteiten zelf in de hand houden.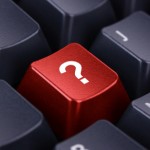 Einige Kleinunternehmer gehen zu Unrecht davon aus, dass Offshore Outsourcing Dienste nur für die obersten 500 Firmen sind. Auch stört sie der bloße Gedanke daran Geschäftsfunktionen einem kleinen Offshore-Anbieter anzuvertrauen. Dennoch sind Kleinunternehmen die größten Nutznießer von Outsourcing, vor allem wenn es aus dem richtigen Grund und auf die richtige Weise durchgeführt wurde.
Normalerweise bewältigen Kleinunternehmer praktisch jeden Aspekt ihres Geschäfts allein. Sie fühlen sich damit wohler mit der Vorstellung, dass nichts schief geht, wenn sie die volle Verantwortung für ihr Geschäft übernehmen.
On the contrary, a recent report from US Business Association reveals that most tasks carried out by small business owners (spending quality time to do so) are not usually profit-oriented.
While a small business owner is considering fund-intensity as the requirement for offshore outsourcing services, it is indeed cost-effective to hire an offshore vendor for business functions, especially the functions that are complex in nature. Then, you can refocus on the core activities of your small business.
When Is it Necessary for a Small Business to Outsource?

As a small business owner, your business will keep growing and would thrive to a point when you will suddenly notice how difficult it has become to handle the tasks alone. Topmost in the list of such tasks is customer service. If your business has reached that growth level, it is the right time to seek for external help. Compared to the cost of getting the external help in-country, it is usually cheaper to outsource tasks such as customer service or help desk to an offshore contractor. Thanks to the internet, in a couple of minutes, you can scan through the profiles of top-notch offshore providers and make the perfect selection after further investigations and research.
To clear the doubt that may be in your heart regarding the cost of contracting offshore outsourcing services versus in-country provider, you can interview 5 people in-country and 5 people offshore to compare wages. Subsequently, you can settle for the option that promises the best cost advantage. Going by global analysis, offshore outsourcing option will always win the contest.
Here are some costs you will by-pass by hiring an offshore employee;
• Monthly wages plus government-imposed health/welfare benefits
• Office equipment costs
• Utilities
• Cost of training and re-training staff
• Employment insurance
• …and others
Obviously, a small business is not capable of footing the recurrent bills associated with in-house or in-country staffing. It is far way cheaper to embark on offshore outsourcing services. It helps to maximize cost savings advantage, hence increasing profits significantly. However, profound selection process is necessary for successful outcome with outsource offshoring. We've written a couple of useful guides on how to select the right offshore partner.
Maar het tegenovergestelde is waar, de US Business Association kwam onlangs met een rapport waaruit blijkt dat de meeste taken die door eigenaren van kleine bedrijven worden uitgevoerd (waaraan ze quality time besteden) meestal niet op winst gericht zijn.
Terwijl de eigenaar van een klein bedrijf kostenbesparing als voorwaarde stelt voor offshore outsourcing services, is het inderdaad voordelig om een offshore aanbieder in te huren voor bedrijfsactiviteiten, helemaal als het van nature complexe activiteiten zijn. Dan kunt u zich weer focussen op de kernactiviteiten van uw kleine bedrijf.
Wanneer is het noodzakelijk voor een klein bedrijf om te outsourcen?
Als eigenaar van een klein bedrijf zal uw bedrijf blijven groeien tot een punt dat u plotseling beseft hoe moeilijk het is geworden om alle activiteiten alleen te doen. Bovenaan die lijst met activiteiten staat klantenservice. Als uw bedrijf dat groeipunt heeft bereikt is het tijd om te zoeken naar hulp van buitenaf. Vergeleken met de kosten van het verkrijgen van deze hulp binnen uw landsgrenzen, is het doorgaans goedkoper om activiteiten als klantenservice of een help desk naar een offshore aanbieder uit te besteden. Dankzij het internet kunt u binnen een paar minuten door de profielen van toonaangevende offshore aanbieders scannen en de juiste keuze maken na wat verder onderzoek.
Om enige twijfel betreffende de kosten van offshore outsourcing services versus een binnenlandse aanbieder uit de weg te nemen kunt u 5 binnenlandse en 5 offshore mensen interviewen om de prijzen te vergelijken. Vervolgens kunt u met een gerust hart de meest voordelige optie kiezen. Aan de hand van een wereldwijde analyse zal offshore outsourcing deze strijd altijd winnen.
Hier zijn aan aantal kosten die u vermijd door een offshore werknemer in te huren;
• Maandelijkse salarissen plus de door de overheid opgelegde gezondheidstoeslagen
• Kosten voor kantoorartikelen
• Nutsvoorzieningen
• Kosten voor het trainen en bijscholen van personeel
• Arbeidsverzekeringen
• … en meer
Uiteraard is een klein bedrijf niet in staat om te dealen met terugkerende kosten die gepaard gaan met in-house of binnenlands personeel. Het is stukken goedkoper om in zee te gaan met offshore outsourcing services. Het helpt het kostenvoordeel en daarmee ook de winst te maximaliseren. Echter, een grondig selectie proces een vereiste voor een positieve uitkomst met offshore outsourcing. We hebben een aantal handige handleidingen geschreven over hoe je de juiste offshore partner selecteert.
Im Gegensatz dazu zeigt ein aktuell veröffentlichter Bericht der US Business Association, dass die meisten Aufgaben, die von Kleinunternehmern durchgeführt wurden in der Regel nicht gewinnorientiert sind, obwohl sie dies beabsichtigten.
Während ein Kleinunternehmer Kapitalintensität als Voraussetzung für einen Offshore-Outsourcing-Dienstleistung betrachtet, ist es tatsächlich kostengünstiger einen Offshore-Anbieter anzustellen, vor allem wenn es sich um Funktionen komplexer Natur handelt. Danach können Sie sich wieder auf die Kernaufgaben Ihres Kleinunternehmens konzentrieren.
Wann ist es notwenig für ein kleines Unternehmen auszulagern?
Als Inhaber eines Kleinunternehmens, wird Ihre Firma weiter wachsen und wird florieren bis Sie plötzlich an einem Punkt merken, wie schwierig es ist die Aufgaben alleine zu bewältigen. An oberster Steller der Liste solcher Aufgaben steht der Kundenservice. Wenn Ihr Unternehmen dieses Wachstumsstadion erreicht hat, ist es der richtige Zeitpunkt nach externer Hilfe zu suchen. Verglichen mit den Kosten für externe Hilfe im Inland ist es in der Regel billiger Aufgaben wie Kundenservice oder Help desk zu einem Offshore-Auftragnehmer auszulagern. Dank des Internets kann man innerhalb von ein paar Minuten die Profile von erstklassigen Offshore-Anbietern scannen und treffen die perfekte Auswahl nach weiteren Untersuchungen und Nachforschungen.
Um die Zweifel bezüglich der Vergabe von Offshore-Outsourcing-Dienstleistungen in Ihrem Herzen zu lösen, können Sie fünf inländische Personen und fünf Offhore-Personen befragen, um die Löhne zu vergleichen. Anschließend können Sie sich für die Option entscheiden, die die besten Kostenvorteile verspricht. Vollzieht man eine globale Analyse, wird die Offshore-Outsourcing- Option immer den Wettbewerb gewinnen.
Hier sind einige Kosten, die Sie durch die Einstellung eines Offshore-Mitarbeiters umgehen:
– Monatslöhne sowie staatlich verordnete Gesundheits- und Sozialhilfe
– Büroausstattungskosten
– Betriebsmittel
– Kosten der Ausbildung und Umschulung von Personal
– Arbeitslosenversicherung
– und andere ….
Offensichtlich ist ein kleines Unternehmen nicht in der Lage die wiederkehrenden Rechnungen, welche auf firmeninterner und inländischer Personalbesetzung basieren. Es ist viel einfacher eine Offshore-Outsourcing-Dienstleistungen zu beginnen. Es hilft den Kosteneinsparungsvorteil zu maximieren, deshalb steigern die Profite erheblich. Jedoch ist ein tiefgründiger Auswahlprozess notwenig für ein erfolgreiches Ergebnis des Outsourcing Offshoring. Wir haben schon einige nützliche Leitfäden geschrieben, wie man den richtigen Offshore-Partner wählt.