The Role of Machine Learning in Software Research and Development
This blog gives a quick knowledge assimilation on the role of machine learning (ML), deep learning, and artificial intelligence (AI) in stirring up the software research and development landscape.
Software research and development centers command great dominion in this software-driven world. Your business success depends not only on software development but also on the level of research that backs it. Machine Learning and AI are revolutionizing the way software research and development services operate.
Incorporating these advanced technologies into their work processes enhances productivity and efficiency, allowing them to tackle more complex tasks and deliver better results. One prime example of this cutting-edge approach is software R&D services, which harnesses the power of machine learning to drive innovation in the software development field.
Machine learning and its growing importance
Machine learning has seen a meteoric rise in recent years thanks to its remarkable ability to analyze and learn from vast amounts of data. The increased availability of computing power and the growth of cloud-based infrastructure have made it even more accessible and cost-effective for International R&D Centers to incorporate machine learning into their workflows.
Enhancing the software development process
Machine learning algorithms may improve every step of the software development lifecycle, from the initial concept to the final release. Machine learning frees up engineers to do what they do best: create creative and impactful solutions by automating mundane operations and minimizing the chance of human mistakes.
Code generation is the first adopter
By using machine learning to produce code based on specified patterns, developers may spend less time developing and debugging code. In addition, it may restructure code automatically, enhancing its quality and performance with no further work from the developer.
Developers and end-users alike will reap the benefits of these features as they speed up the development process and provide cleaner, more maintainable code.
QA - for real!
The testing phase of software development is notoriously lengthy. Bugs may be found and fixed more quickly with the use of machine learning algorithms, which can be taught to detect and foresee possible problems in the code.
Machine learning may help software teams get their products to market faster by automating the testing process and reducing the amount of time spent on quality assurance.
Personalizing user experience
User experiences (UX) may be improved with the help of machine learning by making software more responsive to each user's unique tastes and routines.
Machine learning algorithms analyze user data and trends to produce predictions and suggestions, resulting in efficient and engaging tailored experiences.
Machine Learning's importance to the field of software engineering
Software Research & Development Centers around the world are increasingly adopting machine learning to drive innovation in various fields, such as natural language processing, computer vision, and robotics.
Leveraging machine learning techniques is a good option for researchers who can gain valuable insights from large datasets, enabling them to develop novel solutions to complex problems.
Uncovering patterns and predictive models
ML just excels at identifying patterns and relationships within data, which can be invaluable in software research. Researchers can forecast user behavior and optimize system performance by examining these patterns and developing predictive models.
Optimizing HCI is another way to bolster ML
As the field of machine learning advances, so does its potential to enhance Human-Computer Interactions (HCI) by analyzing and making meaning of data provided by the user.
For example - machine learning algorithms that have been trained on users' speech, gestures, and facial expressions allow for more natural and intuitive communication between users and software applications. This has far-reaching implications for the development of user interfaces in the future of human-computer interaction.
Accelerating scientific discovery
By automating the study of big datasets, computer science has the potential to improve the efficiency and quality of scientific investigation significantly. Machine learning has the potential to aid in the identification of patterns and linkages in domains such as genetics, climate modeling, and drug development that would be otherwise inaccessible to humans.
The quickening of scientific discovery, thanks to machine learning, has the potential to lead to game-changing developments in various fields. By automating data analysis and facilitating pattern recognition, machine learning empowers researchers to make previously unimaginable breakthroughs. Some of the areas that stand to benefit the most from this acceleration include:
Healthcare: Improved diagnostics, personalized treatment plans, and the discovery of new drugs and therapies are just a few examples of how machine learning can revolutionize healthcare.
Environment and Climate: Machine learning can help predict and mitigate the effects of climate change, enabling the development of more sustainable practices and technologies.
Transportation: The optimization of traffic patterns, smarter public transportation systems, and the advancement of autonomous vehicles all stand to gain from machine learning applications.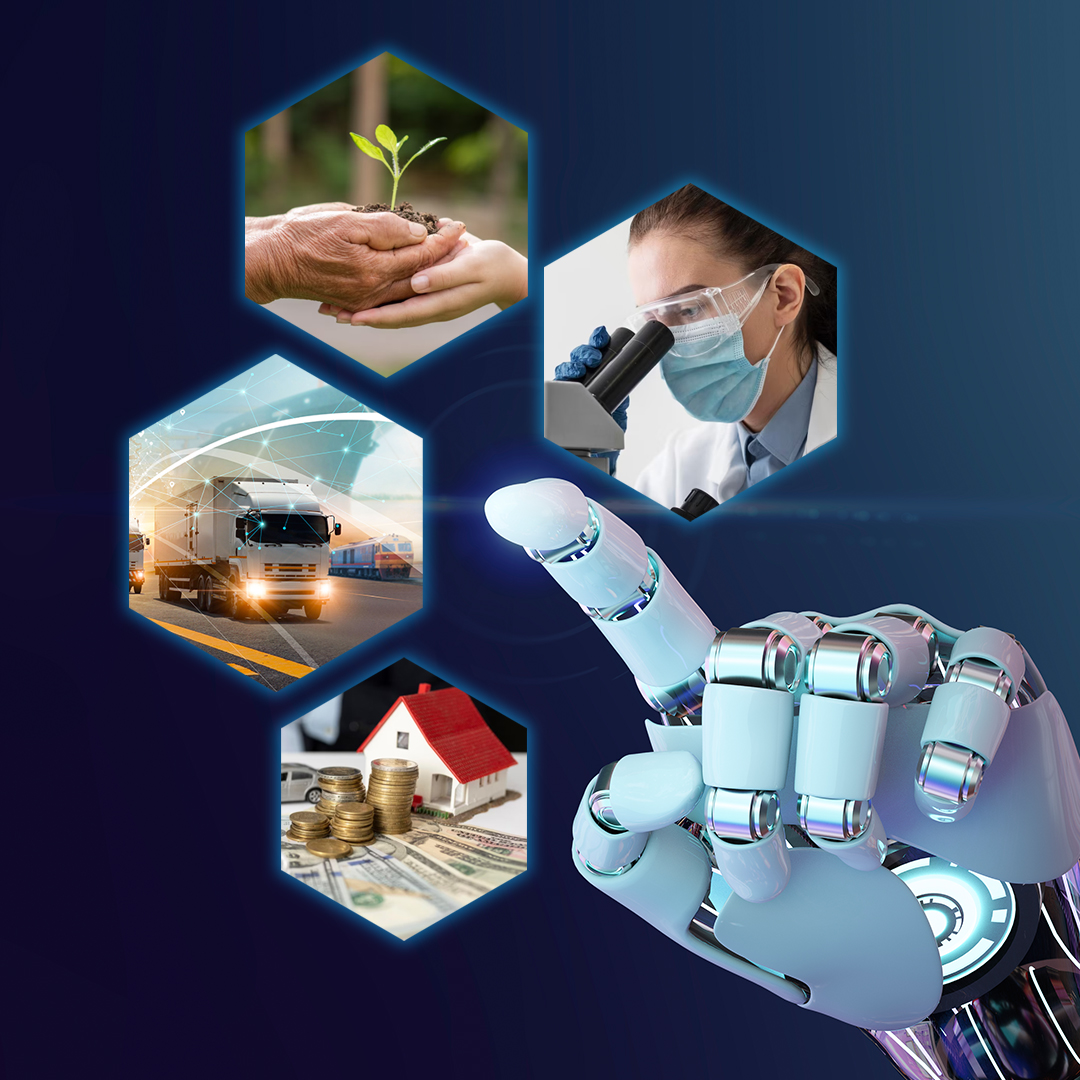 Finance: Fraud detection, algorithmic trading, and risk management can be significantly improved with the help of machine learning, leading to a more secure and efficient financial industry.
Agriculture: Precision farming techniques, crop yield predictions, and the optimization of resource allocation are some of the ways machine learning can contribute to a more sustainable and productive agricultural sector.
Preparing for the future of software research and development
As the importance of machine learning in software research and development continues to grow, organizations must adapt and embrace these new technologies. By investing in machine learning expertise, infrastructure, and training, software research, and development services can stay ahead of the curve and maintain their competitive edge in an ever-evolving industry.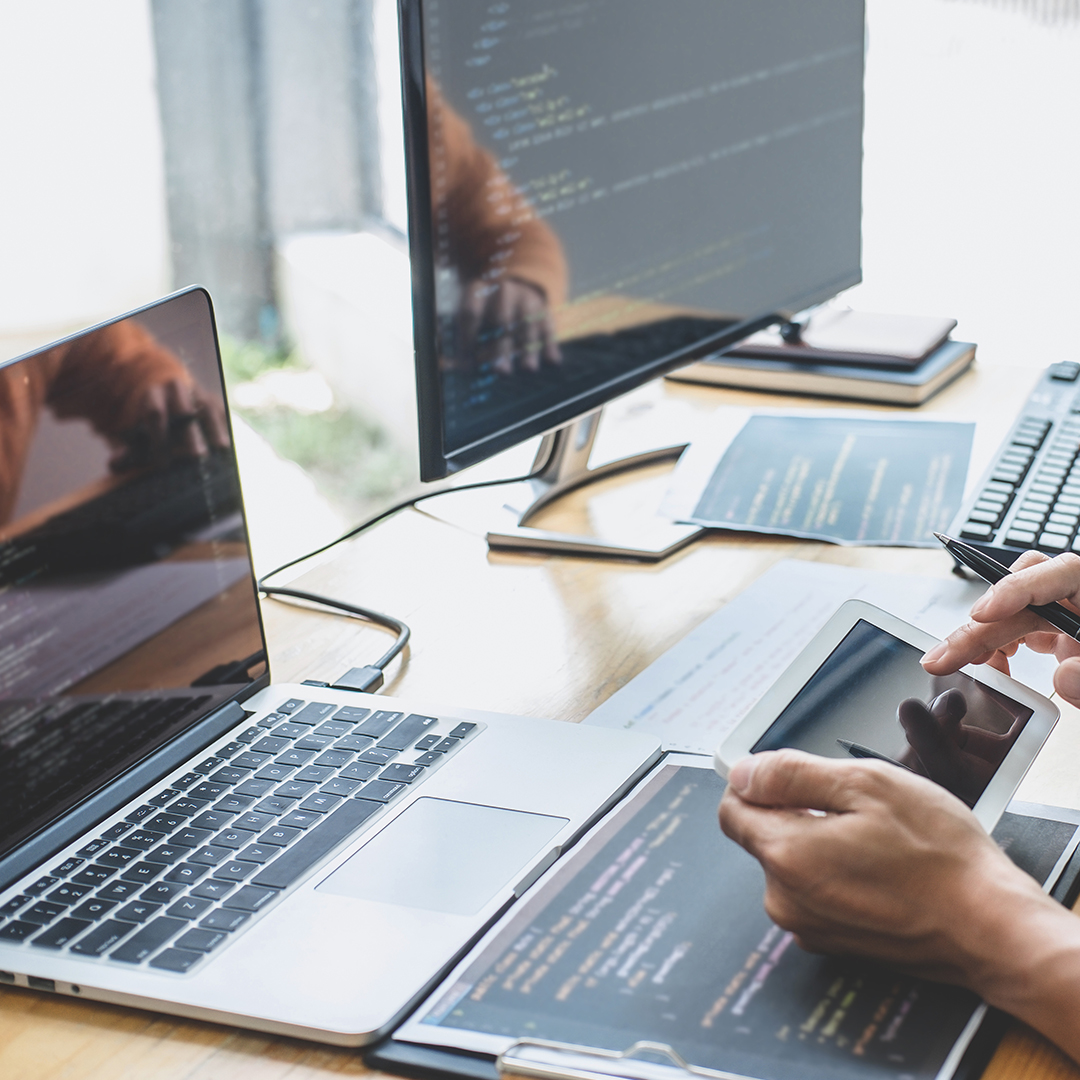 Machine learning has transformed how Software Research & Development Centers operate, opening up new possibilities for innovation and efficiency. ML tech is revolutionizing the software research and development landscape, from streamlining the software development process to advancing human-computer interaction and accelerating scientific discovery.
There is little question that the future of the software development business will be more fascinating, dynamic, and influential than ever before as we continue to explore the possibilities of machine learning in software research and development.
Summary
Increased efficiency, streamlined development, and increased creativity across sectors are just a few of the ways that machine learning is transforming software research and development services. Machine learning is reshaping the field of software development, offering a more interesting, dynamic, and impactful future for the industry by automating code production and quality assurance, improving the human-computer interface, and speeding up scientific discoveries. It's here to stay for generations to come.
Ideas remain as ideas when execution fails. It needs a lot of courage, resources, time, and/or money to transform an idea into a reality. Necessary investigation and research should be one of the solid backdrops for an idea to become a competitive solution. As a leading custom software development company, we have the talents, processes, and global delivery models to support your software research and development topnotch. Contact us to scale your software research and development team.