IT FUTSAL CHALLENGE – As we Bridgys say, Stay Healthy.. Stay Happy..!!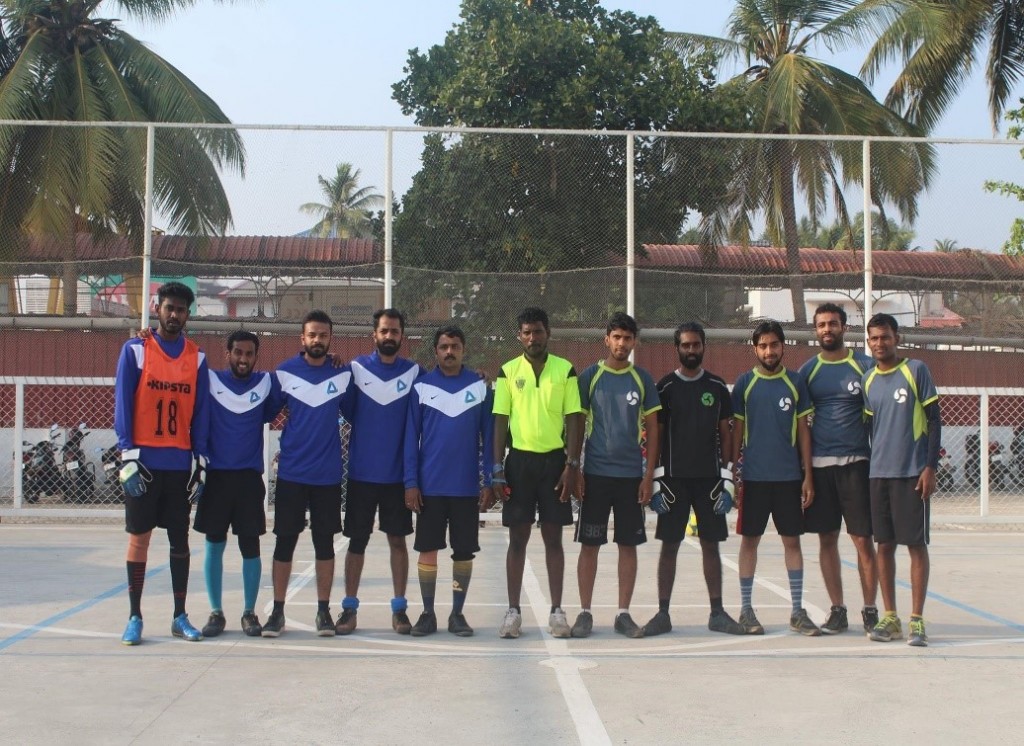 "Work-Life Balance", is a phrase strongly supported and lived up in Bridge Global. Happy and healthy employees make happy clients adding success to any company and it is fascinating to see how much of this phrase is truly accomplished here at Bridge. Though we have multiple activities like organic farming, engaging in charity and NGOs; however, "IT Futsal Challenge" was a game changer.
"IT Futsal Challenge", a high spirited sporting event hosted by Bridge Global emphasized on creating health awareness and promoting the importance of sports in an IT professional's hectic life schedule, which is normally filled with codes, reporting bugs and bugs fixing. Compared to the regular hackathons, IT events, Futsal gave a chance for all the IT professionals to showcase their Sportsmanship. Futsal, a football match with a twist, had 4 players (with 1 substitute) in each team and lasting for 20 minutes. The match was open for only companies from IT or ITES sector.  The event was conducted from 10th to 12th of February at Decathlon, Vytilla; one of the largest sports equipment dealers.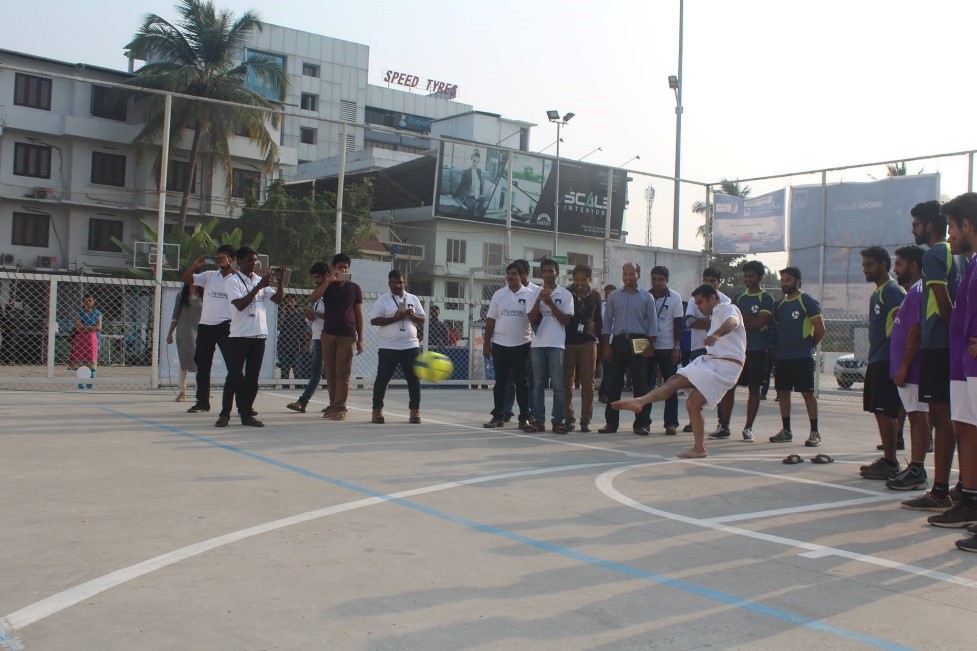 The event gained a huge response with many IT companies registering and 32 companies were selected on the basis of early registration. The event was inaugurated and kicked off by honorable MLA Hibi Eden. The nail-biting and power packed matches were a perfect weekend refresher.
The final match was played between GMI Vs Petrolink A, with team GMI winning the Futsal Trophy. Honorable MP K.V Thomas, was the chief guest for the final day and also gave away trophies and cash prize to the winner and runners-up of IT Futsal Challenge. The sponsors for the event were – Volkswagon, Tata Structura, EVM, Prabhu Steels, iKon Tours & Travels, Welcare Hospital, Aangan Restaurant, and Monolith Digital.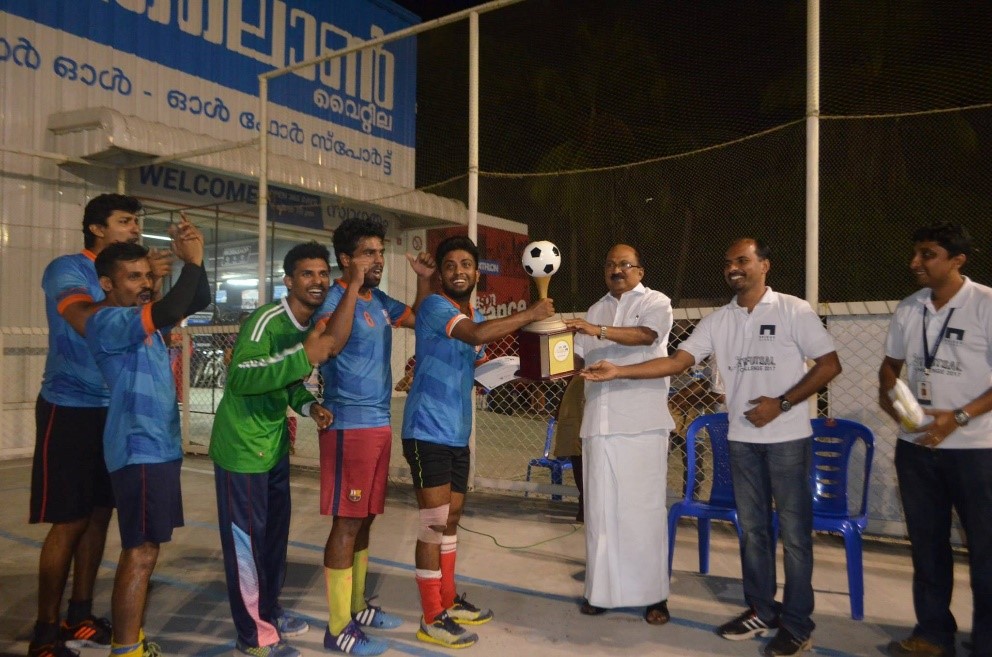 And on that note, once again congratulating the Winner, runners–ups, participants, and not to miss the organizers of the event at Bridge Global, who put in all their efforts to make the event a grand success.
Here's a list of the companies that participated in the IT Futsal challenge and who made it a grand success –
• 2Hats Logic
• Advenser Engineering Services
• Alignminds Technologies
• AppsTeam Technologies
• Assyst
• Bharathi Information Technologies Pvt. Ltd
• C Square
• Citrus Informatics
• Claysys
• Datamate INfosolutions
• Empressum Technologies
• Eous Solutions Delivery Pvt Ltd
• Fincer & Co
• Gadgeon Systems
• Geojith
• Global Media Insight
• Linways Technologies
• LiteBreeze Technologies
• Mindcurv
• Nasscom
• Petrolink
• Phases India Technology Solutions Pvt. LTD
• Qburst Infopark Koratty
• Red Panthers Software Solutions (p) Ltd
• Stallion Systems and Solutions
• TCS
• Travancore Analytics
• Wisilica
•  Zerone Consulting Private Limited