How Kubi helped conduct better meetings at Bridge Global
There is little that cannot be done within the confines of walls if you have a gadget that can help you access the internet. Telepresence robots are not new to the scene, and when Revolve Robotics introduced Kubi, a simple telepresence device for existing tablet users, it helped professionals conduct meetings more easily across the globe.
We at Bridge Global got our hands on Kubi devices and have been very happy using it for conducting video conferences with our overseas clients as well as our international branches. We were the first company in India to use the device at a global event, "BEAM – Bridge Events And Meets" in March 2016. The event saw participants from across the globe, thanks to Kubi, and was a great success. Ever since then, during round table conferences and group meetings where the attendees in different locations, we used the Kubi telepresence robot to enable easier visibility. We have been using two kubi devices in our office for most of our multi-location meetings.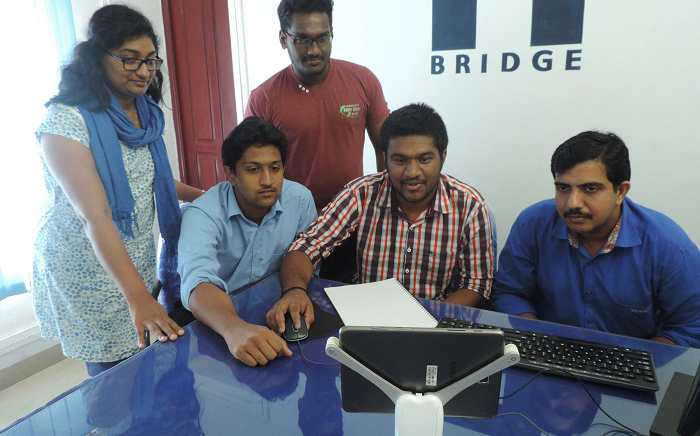 The usage is simple enough if you have a compatible tablet (which most tabs are) and a good internet connection. All that is required is the exchange of the access links and both parties can rotate their view on the other end of the line and conduct the meeting smoothly without having each person approach a web camera or having to set up a room for videoconferencing. The device tilts and rotates and can be maneuvered virtually using the access link.