How Designers Are Changing the Face of Business
When is the last time you have come across a youthful, energetic, and refreshing branding experience? Have you thought about the power of designers in creating awesome visual associations related to that particular brand? Smart designers do it by making every visual element related to your business memorable, simple, appropriate, and original. This blog is dedicated to exploring the power of designers in changing the face of business.
A design breathes life into a brand, but it is more than that. It is responsible for securing the growth and survival of the business and generating substantial revenue. They have especially contributed colossally in the marketing and business environment.
A good and effective design makes the brand seem rewarding, beautiful, appealing, and effortless. Not to mention it enhances the customer experience, which in turn makes sizable capital. The more designers from on-demand graphic design services have involved themselves in business strategy and planning, the more innovative and viable the business becomes.
Some of the titanic enterprises have showcased how much they depend on designers to change their business tactics and shaped a new future for them. These corporations include the likes of Dropbox and Uber.
We will discuss in detail how much alterations designers have made to become the catalyst of business modification. Here they are.
1. Designers Are Brand Storytellers
A brand story conveys the operation of the organization and its purpose to its receivers. It gives its audience an idea as to what their business stands for and what kind of future it envisions in the long term.
A story establishes an emotional connection with customers and employees. Designers craft their brand in such a way that it translates the body content of their organization to their customers, who have a clear picture of the manner in which the organization operates. Many brand leaders have credited their graphic designers for reshaping their organization's ecosystem through their branding efforts.
Designers are the caretakers of the imagination and illumination of their branding projects. They change every story with new ideas and characters that evoke a myriad of emotions in their target audience.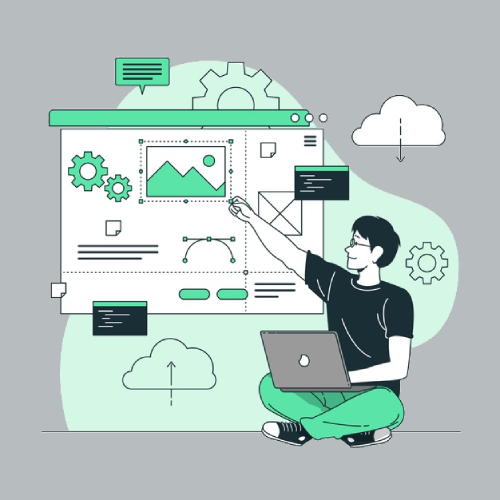 Take the example of Dropbox when it is transferred from storage and file sharing to co-creation and collaboration. The designers incorporated their imaginative abilities to recreate the brand as a business that represented simplicity and dependability. Designers have considerable awareness of the risks and shortcomings that may affect the brand, and they will never add a bad ending or any such element in their brand story.
Whenever a brand looks the same, authentic brand stories have the ability to make them look distinctive and separate. Designers know the market and the economic aspects of the brand, which gives them leverage over their competitors in how they should fashion the brands of the business in such a way that it wins over the hearts and minds of the target audience. Catering to such an audience requires the entire structure and texture of the brand design blended together to make up a perfect story that is easily understandable and relatable to the clientele.
2. Improvement in Customer Experience
Customer experience is critical in the survival of the business. Its extension goes beyond the service, product, or store. No matter where a customer resides, operates, or exists, customer experience will always occur regardless of the circumstances. That is specifically what happened with Uber. Initially, its Vice President of Product Design, Michael Gough, maintained that its customer service was limited to its services and apps but soon came to realize it required much more than that.
The customer experience with Uber through ads, media coverage, drivers, and interaction with other customers was the defining facet of customer experience. Designers know its importance all too well, which is why they adopted a myriad of factors to enhance the face and shape of the Uber mechanism with respect to the economic impact of drivers, how drivers act and feel, and safety precautions. This gave rise to the Uber customer experience and garnered its productive feedback from its clients, all thanks to its designers.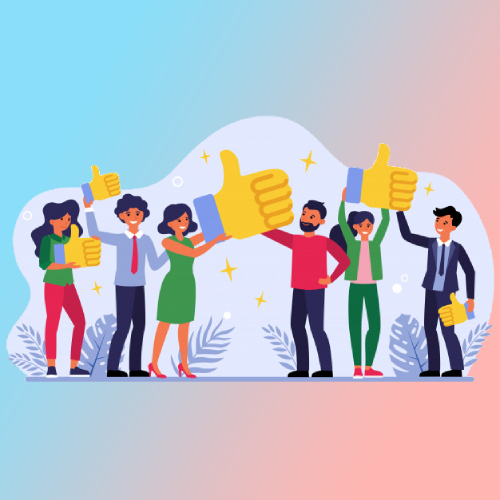 The markets have become increasingly competitive and fierce. Most of their customer interactions are taking place in the digital hemisphere. Since online customer experiences are growing, many businesses are hoping to capitalize on this phenomenon and convert online users. Designers know the online market enough to craft gorgeous designs that will shift online users' attention towards your business. This will empower your business and enable you to stand out from your competitors, thereby generate substantial revenue for your company.
Designers can experiment with different shades of colors, fonts, and imagery that will win over the interest of the viewer with a more personalized outlook. This means the designers also share the ability to create multiple ads, promos, and other visual designs that can be tested to optimize the customer experience.
3. Designers rely more on people than on purchases
Customers have the front and center seat of being the focus group of the designers. They make sure that they interact with the customer base to understand the human aspect of what draws them towards a business product or service. In order to win customers, they have to understand and connect with them personally. This is where designers are at their most productive.
If designers limit their customer experience factors to just transactions, their services will be rendered ineffective and stale. They require data and optimize the business outcomes that their customers expect.
Dropbox rebranded itself after learning that its primary users were of creative backgrounds. Their company took a strategic approach to create a new visual brand identity that symbolized its shared value with its customers. Overall, designers evoke inspiration and influence over any clientele base they are dealing with.
Wrapping Up
Suffice to say that the design industry has embedded itself with the business ecosystem, which is why they can be distinguished from one another as they have already established a symbiotic relationship with one another. Designers continue to develop the business industry through their novel and groundbreaking ideas.
Are you looking to hire smart designers from an innovative UI/UX design company, to design and build the next generation of products, services, and experiences, reach out to us.