iOS App Development
Bridge Global is a leading provider of iOS app development company in the United States. We are a team of expert iPhone app developers who are adaptive to the latest ideas, trends and technology. Our customer-centric approach yields highly interactive and responsive iOS apps that will super-engage your customers. We comprehend your unique needs very well to offer customized app solutions. Seamless collaboration between the cross-functional extended team and in-house team is guaranteed.
Our adherence to Agile methodology makes our stance as an iOS app development company in the US a unique one. As our clients are in continuous feedback loop, they are constantly updated about the product milestones. Adaptive planning, iterative and flexible approach, evolutionary progress, early delivery and continuous improvements make our apps fail-proof and future-safe. Hire our iOS app developers in the United States to get customised app solutions that meet your business objectives.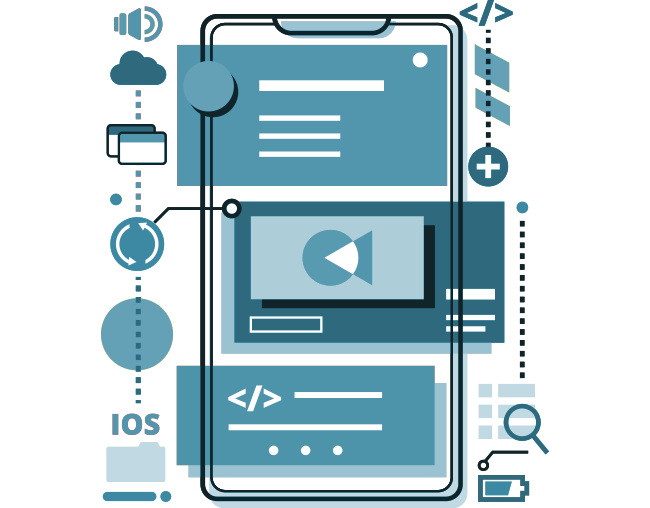 Tool/Technologies we use for iOS:
Programming languages - Swift 3 & 4, Objective C
IDE - Xcode 9.2
Other Tools

Postman: Rest client
Json- Serialization
SQLite database
CoreData database
Alamoffire 4.5
Fabric
Intercom
Mixpanel
Social frameworks

Mapkit, Corelocation
Augmented reality framework
Corebluetooth
opentalk
Git: Version control system
Firebase: A fully managed platform for building iOS, Android, and web apps that provides automatic data synchronization, authentication services, messaging, file storage, analytics, and more.
If exceptional, flawless and dynamic iPhone application development services is your need, the team of iOS experts from the leading iOS app development company in the US is your answer!